Drug prices rise 10 percent in New Year hikes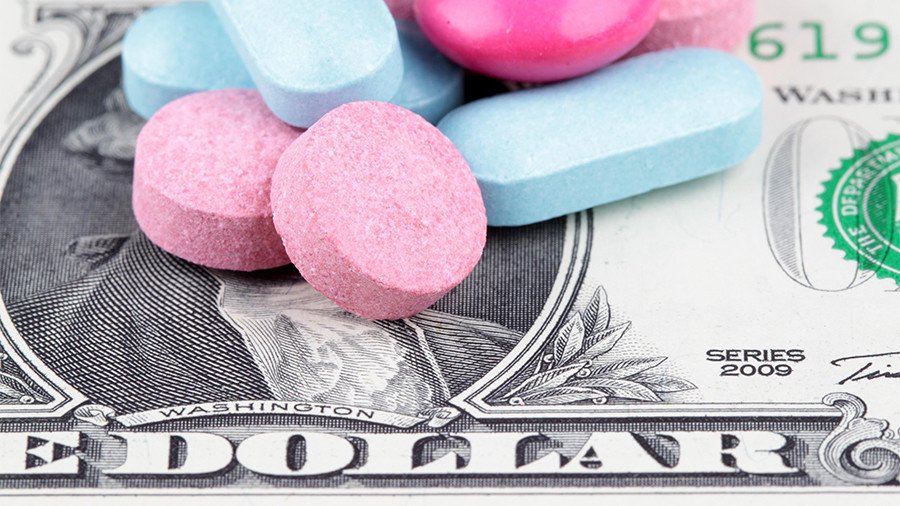 Many top drug manufacturers in the US began the year by raising prices for dozens of staple as well as blockbuster medicines. Yet the hikes are within the 10 percent bracket, following several public outcries over price gouging.
Medication used to treat Parkinson's, Alzheimer's and high blood pressure – illnesses often associated with the elderly and the poor – are among the drugs identified for price hikes.
The price increases, while still substantial, are more moderate because of the beating drugmakers took following several price hike scandals.
Such as the one perpetrated by hedge fund manager Martin Shkreli in August 2015, when he acquired the rights to Daraprim, a drug used to treat HIV, and overnight increased the price from $13.50 to $750 per pill.
The move prompted public outrage, especially from leading medical associations and three presidential candidates, including Donald Trump. The furor caused Shkreli to be referred to as "the most hated man in America" and "Pharma Bro." He was later subpoenaed to appear before a Congressional hearing.
A February 2017 survey of 3,000 brand name prescription drugs found that more than 60 had doubled in price between December 2014 and January 2016, while the cost of 20 drugs had gone up fourfold.
Responding to the fierce criticism, specialty pharmaceuticals, Allergan, Teva, Collectis, Insys, Synergy and Supernus engaged in a self regulation process, and all prices raised, effective January 1, were under 10 percent for more than 30 drugs, according to Reuters.
Allergan changed stickers on 18 medications, all by 9.5 percent, including Namenda XR which treats Alzheimer's disease, Linzess, which targets irritable bowel syndrome and Bystolic, a high blood pressure drug.
"The price increases are consistent with Allergan's Social Contract with Patients, the average list price increase is consistent with our single-digit commitment, and this will be the only price increase on these brands in 2018, again, consistent with out commitment," Allergan spokesperson told FiercePharma.
Allergan's "social contract" was introduced in 2016 during an intense pricing firestorm that year. Allergan CEO Brent Saunders said the industry should police itself on pricing or risk regulatory reform.
Teva hiked prices on seven drugs, with increases of 2.3 percent to 9.4 percent on the respiratory drug ProAirRespiclick and Parkinson's therapy Azilect. The increases coincide with cost cutting measures as well as laying off thousands of employees.
Horizon Pharma, which was criticized for past hikes, kept its four price increases to 9.9 percent.
Drug price increases are coming under more scrutiny from states. California Governor Jerry Brown signed legislation in October requiring drug manufacturers to give 60-day notice if prices are raised more than 16 percent over a two-year period.
According to the World Health Organization, the global drug industry generates $300 billion a year with a whopping profit margin of about 30 percent.
You can share this story on social media: