More insured people and higher drug prices drive up US healthcare spending
Published time: 3 Dec, 2016 01:20
Edited time: 3 Dec, 2016 14:08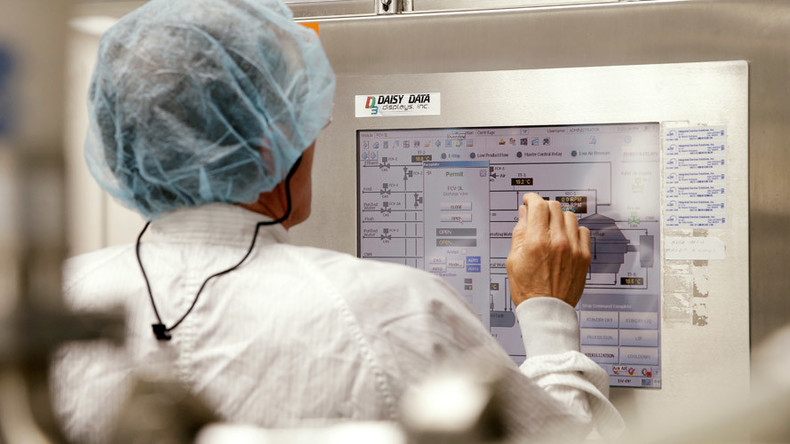 The US paid an average of $10,000 in health care per person in 2015 according the Department of Health and Human Services, a 5.8 percent increase over 2014. The increased spending, $3.2 trillion, is partially due to more people receiving insurance under the Affordable Care Act.
A report from the Department of Health and Human Services (DHHS) found that national health spending increased by 5.8 percent in 2015, the highest increase since the 2008 recession. The rate of insured Americans grew from 86 percent in 2013 to 90.9 percent in 2015.
The DHHS report notes that, "the largest increases in the health spending share of the economy have typically occurred around periods of economic recession." But as a result of the 15 million more people with insurance, federal spending on health care has increased by 21 percent over the course of two years.
In addition, the federal government became the largest spender of health care products by representing 29 percent which economic Anne B. Martin told the New York Times is partially due to an aging population that is increasing the number of Medicare recipients.
One aspect of the growth can be directly attributed to a surge of spending on retail prescription drugs, such as "those used to treat hepatitis C, cancer, autoimmune diseases and multiple sclerosis, as well as in more traditional brand-name medications such as those used to treat diabetes." On top of that, the prices of drugs also increased during this time along with the numbers of new drugs approved by the Food and Drug Administration.
Overall, retail drugs represented 10 percent of all health spending, or $324.6 billion. However, officials have noted that this number is understated because it does not include drugs administered in hospitals, nursing homes or doctor's offices.
Out-of-pocket spending has also increased over the past two years. In 2014, there was a 1.4 percent increase and in 2015, that number rose to 2.6 percent. However, the report notes that out-of-pocket spending represents 2 percent less of health care spending than it did in 2007.
While government spending is a hot topic for many, some economists believe that the ends justify the means and in this case, the increase of citizens with insurance coverage justifies spending more money. Charles Roehrig, director of the Altarum Institute's Center for Sustainable Health Spending, told the Los Angeles Times that "there are some real benefits with this kind of expanded spending" because "there are people who are getting better healthcare. They are feeling more secure. They are less at risk financially… I'd rather have a bunch of people better off than a bunch of industries cashing in."