Fire crews battle 3-alarm blaze in Brooklyn, 3 firefighters hurt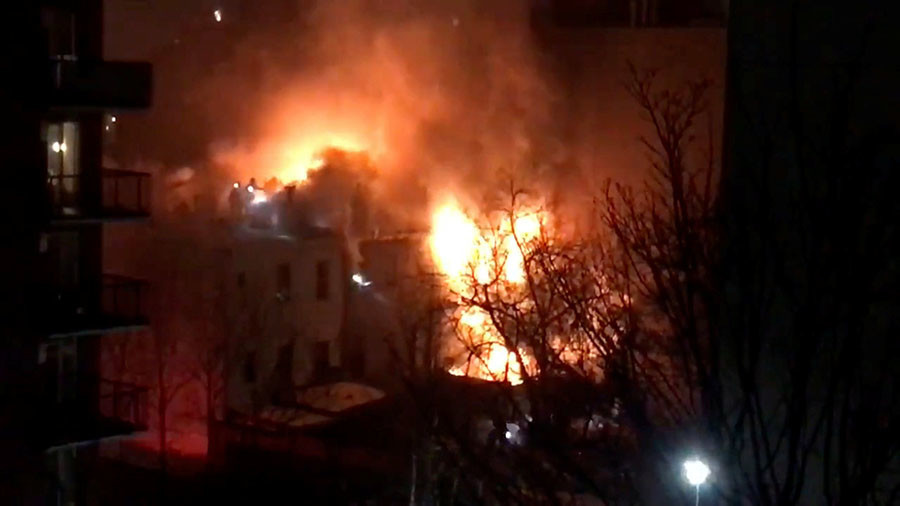 Flames shot through windows of three residential buildings in the Crown Heights neighborhood of Brooklyn, as firefighters engaged a three-alarm blaze.
Three firefighters have non-life threatening injuries, an FDNY spokesperson told NY1.
The flames leapt out of the windows of the three-story brownstone complex in Brooklyn's Crown Heights neighborhood.
The fire broke out after 9:00pm and was mostly quelled around 11:00pm after spreading across three residential buildings.
Fire crews fighting the inferno Tuesday night beared freezing temperatures, with Brooklyn chilling no higher than 20 degrees Fahrenheit, according to the Weather Company. Winds hitting 11 miles per hour made conditions much colder.
Earlier Tuesday, another fire erupted in the Bronx, injuring over 20 people. Last week in the Bronx, a fire killed 12 people, making it one of New York's deadliest in many years.
You can share this story on social media: