'US is watching!': Trump warns Iran amid crackdown on protests (VIDEO)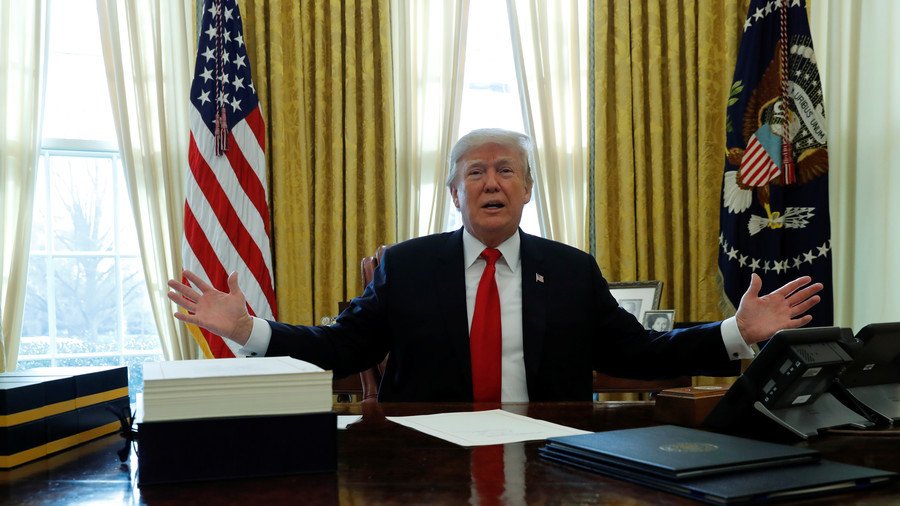 Donald Trump has issued a strongly worded tweet warning Iran that "the US is watching" following the deaths of 20 people in anti-government protests that are sweeping the country.
Writing on Twitter, the US president also criticized the Iran Deal, an agreement struck by his predecessor, Barack Obama, in which sanctions were lifted against the Islamic Republic in exchange for a guarantee not to pursue the development of a nuclear weapon.
READ MORE: 'Trump's support will not be welcomed by Iranian protesters'
Trump's latest tweet follows a series of other missives over the New-Year period in which he labelled Iran the "Number One State of Sponsored Terror." He also condemned the restriction of mobile access to social-media platforms like Instagram and Telegram.
Meanwhile, a spokesman for Iran's foreign ministry has hit back at the US president, saying that Trump should focus on his own country rather than tweet about civil unrest abroad.
"Instead of wasting his time sending useless and insulting tweets regarding other countries, he would be better off seeing to the domestic issues of his own country such as daily killings of dozens of people... and the existence of millions of homeless and hungry people," Bahram Ghasemi said, according to AFP.
Speaking to video news agency Ruptly, Tehran resident Saeid Mohseni said that Trump "should never interfere" in Iranian issues. "As far as it is related to him and as far as it is related to us, we make the decisions about our country's issues. More than that, I think the issues of our own country should be none of his business," Mohseni said.
At least 20 people have been killed and around 450 people arrested since protests began in Mashhad, Iran's second-largest city, on December 28. Anger over rising living costs, the state of the economy, and allegations of political corruption are fueling the demonstrations, which have now spread to several cities across the country.
READ MORE: 9 more people killed, 100 arrested overnight as nationwide protests in Iran continue – local media
In the latest incidents, six protesters were killed after reportedly attempting to steal guns from a police station in the town of Qahdarijan, according to Iranian state TV, as cited by AP. Two more people were killed in the town of Khomeyni Shahr, with another fatality said to have been a member of Iran's paramilitary Revolutionary Guard in the town of Najafabad.
You can share this story on social media: