2 Romanians held over hacked Washington DC police cameras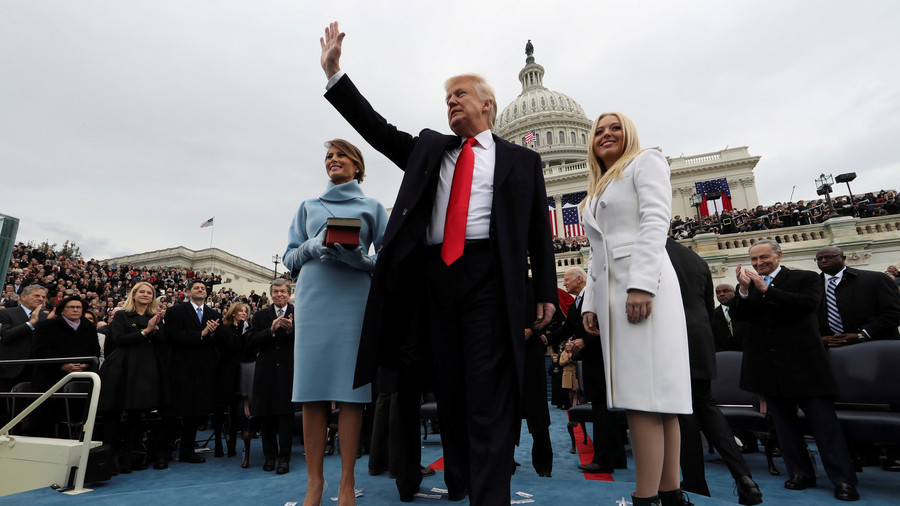 Two Romanian nationals have been charged with hacking police computers linked to surveillance cameras in Washington, DC after US prosecutors uncovered evidence of a suspected ransomware plot.
Some 123 of the city's 187 outdoor surveillance cameras were accessed in the hack which took place between January 9-12, just days before the inauguration of president Donald Trump on January 20. The accused, Mihai Alexandru Iscanva, 25, and Eveline Cismaru, 28, were arrested at Bucharest Otopeni airport December 15.
READ MORE: UK spies boast 'over-achievement' in developing arsenal of hacking tools
"This case was of the highest priority due to its impact on the Secret Service's protective mission and its potential effect on the security plan for the 2017 Presidential Inauguration," the Justice Department said in a statement cited by Reuters.
The DOJ believe the accused intended to use the computers to send ransomware to more than 179,000 email addresses and extort money from victims. An affidavit filed by US Secret Service agent James Graham outlines how investigators identified two types of "malicious computer code" on police computers, one known as "cerber" and the other known as "dharma."
US officials say they linked email accounts accessed on the compromised computers to Isvanca and Cismaru. The pair are accused of conspiracy to commit wire fraud, which carries a maximum sentence of 20 years in prison.
READ MORE: 'Show us the evidence': N. Korea invites US to prove Pyongyang's WannaCry connection
Ransomware is a type of malicious software that threatens to publish the victim's data or perpetually block access to it unless a ransom is paid. There were a number of high-profile ransomware attacks in 2017, most notably the WannaCry attack which targeted more than 300,000 computers across 150 countries.