Minnesota police remove 'disgusting' memorial to woman shot by Somali cop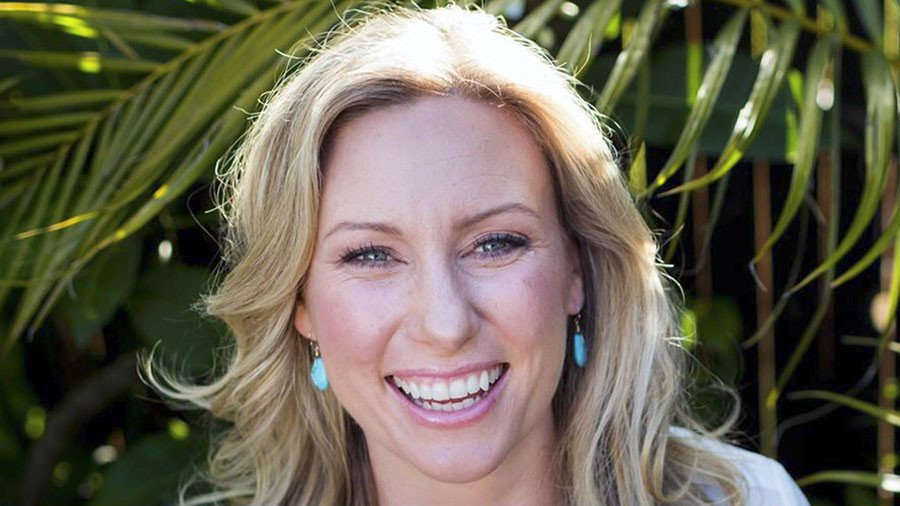 Police in Minneapolis have removed a candlelit memorial for Justine Ruszczyk Damond, an Australian woman who was fatally shot by a Minneapolis officer, after discovering the shrine was placed by ethno-nationalists.
On Friday, members of Identity Evropa took credit for placing 12 candles, several roses, and a sign that read "United We Stand" outside the Minneapolis Police Department's 5th Fifth Precinct to honor Damond.
The group said they erected the shrine at the precinct because it was where Minneapolis Police Officer Mohamed Noor, who allegedly shot Damond, was assigned.
"One family will be having an incomplete Christmas this year," the group posted on Twitter.
Identity Evropa, which promotes "European identity among people of European heritage," is listed as a white nationalist group by the Southern Poverty Law Center and is labeled as a white supremacist group by the Anti-Defamation League.
One family will be having an incomplete Christmas this year. On Friday, Identity Evropa activists created a shrine for Justine Damond at the 5th Precinct in Minneapolis, MN, where her Somali-born killer – whom a judge recently decided not to charge – was assigned. pic.twitter.com/bzPntJq0aO

— IDENTITY EVROPA (@IdentityEvropa) December 23, 2017
By Saturday, the memorial was reportedly vandalised, with the roses and signs missing.
Minneapolis Police Department spokesman John Elder said that an officer later removed what was left of the memorial, but said it was "absolutely not" taken down because of of its connection to Identity Evropa.
"Nothing should be on the property. If it blows on the road of travel, at that point, it's basically litter. At that point, it was just stuff that was blowing around," Elder said, according to the Washington Post.
On Sunday, Minneapolis Mayor-elect Jacob Frey released a statement, condemning the group "in the strongest possible terms."
"The action taken this weekend outside the 5th Precinct was cowardly and disgusting," Frey said, according to KSTP. "Identity Evropa and those who share their values have no place in our city. Hate has no place in Minneapolis. Period."
Justine Damond was a 40-year-old yoga instructor and life coach from Sydney's Northern Beaches. She was shot and killed behind her Minneapolis home on the night of July 15.
Noor and his partner, Matthew Harrity, responded to her emergency call about a possible sexual assault in a back alley. Her death sparked international outrage, and led to the resignation of Minneapolis Police Chief Janee Harteau.
Damond was standing outside the squad car next to Harrity, who was in the driver's seat, when Noor fired his weapon from the passenger side of the vehicle. There have been conflicting reports on how many times Damond was shot. The officers attempted CPR, but Damond died 20 minutes later. Both officers had their body cameras switched off.
The California-based group said that said they set up the shrine after "a judge recently decided not to charge" Noor, who they labeled as a "Somali-born killer."
Earlier this month, members of the advocacy group "Justice 4 Jamar," secretly recorded Hennepin County attorney Mike Freeman telling them that that he did not have enough evidence to file charges against Noor five months after the shooting.
"I got to have the evidence and I don't have it yet," Freeman said in the video. "Let me just say it's not my fault. So, if it isn't my fault, who didn't do their job? It's called investigators. They don't work for me."
Freeman, who has not decided whether to file criminal charges against Noor, apologized for his remarks on Monday, saying that investigators have been working to gather evidence, but the case required more investigation.
"While some clamor for swift justice, only careful, detailed work and careful analysis brings us real justice," Freeman said, according to the Twin Cities Pioneer Press. "That is what this case deserves and that is what it will get."
You can share this story on social media: