Aussie woman killed by police in US after dialing 911 to report disturbance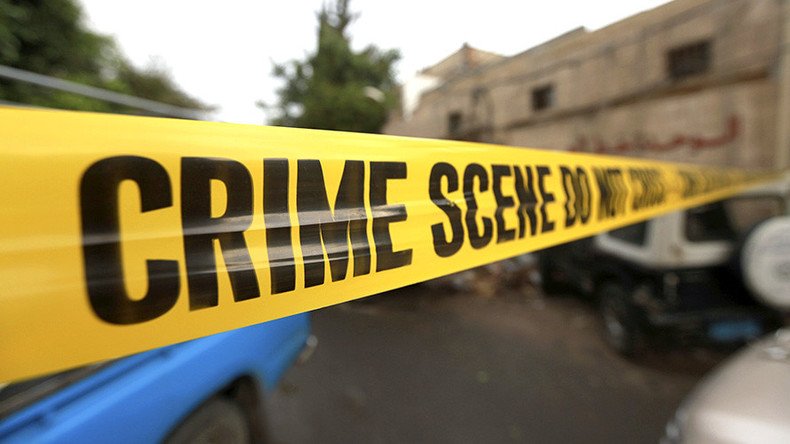 Police officer in South Minneapolis, Minnesota, shot dead a 40-year-old woman from Sydney shortly after she dialed 911 to alert of a possible alley assault. The woman's family now demands answers for what they say was unprovoked violence.
In the wake of the shooting, the Minnesota Bureau of Criminal Apprehension issued a statement confirming that two officers were responding to a 911 call implying that an assault could have been taking place in in the alley off West 51st Street, between Washburn and Xerxes Avenues, around midnight on Saturday.
"At one point one officer fired their weapon, fatally striking a woman," it said in a statement, without revealing any further details on what provoked the police to use a deadly force against the woman.
The officers were wearing bodycams at the time the altercation unfolded, but they were not turned on, according to the statement.
The vehicle dashcam also "did not capture the incident," the police said. They noted that an investigation has been launched into the incident, which is currently "in its early stages."
Minneapolis Mayor Betsy Hodges released a statement on Facebook, saying that she "heartsick and deeply disturbed" by the incident, vowing to share as more information concerning the circumstances of the incident as soon it will be available.
Hodges in particular promised to press the investigators to answer why the bodycams were disabled at the time of the incident in a press conference she hold together with police on Sunday, as cited by the Start Tribune.
Meanwhile, the death of the woman, identified as Justine Ruszczyk, originally from Sydney, Australia, sparked a wave of indignation among the local community, with residents gathering at the scene of the suspected crime to demand police accountability.
The woman was due to marry her fiancé, Don Damond, 50, in August. While the pair was not legally husband and wife just yet, Ruszczyk was preferred to be referred to by her would-be husband's surname, Damond.
Justine Damond's stepson Zach Damond said in a Facebook video he released on Monday morning, that he "demands answers" from the police for what he described as unprovoked violence.
"Basically my mom was shot for reasons I don't know," he said, adding that woman called the police after she allegedly heard "a sound in the alley."
"She probably thought something bad was happening and then next thing I know they take my best friend's life," the young man said, urging those who want to help him to shed light on the death of his stepmother to "just call the police and demand answers."
"I'm so done with all this violence. It's so much bulls**t. America sucks," he said.
You can share this story on social media: