Police officer who killed Philando Castile offered $48,500 to leave force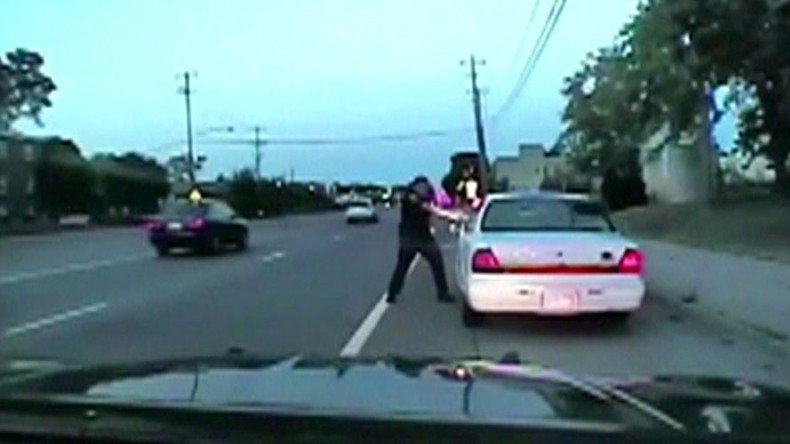 The police officer who fatally shot Philando Castile in Minnesota last July has been awarded a $48,500 payout to leave the St Anthony Police Department.
The payout is in addition to "up to 600 hours" of accrued personal leave to be given to Jeronimo Yanez. The Star Tribune reports Yanez was making $72,612 a year at the time he shot Castile.
According to the agreement, Yanez was informed of the separation on June 30 and was given 10 days to consider. The agreement prevents Yanez from bringing any future claims related to Castile's death.
Castile was shot fives times and killed during a traffic stop last July while his girlfriend Diamond Reynolds and her four-year-old daughter were in the car.
Reynolds livestreamed the immediate aftermath of the shooting on Facebook, sparking outrage and protests across the US.
Yanez was acquitted of manslaughter and intentional discharge of a firearm that endangers safety earlier in June.
Following the June verdict, the city of St Anthony announced its intention to offer Yanez a "voluntary separation agreement," saying it had concluded that the public will be best served if Officer Yanez is "no longer a police officer in our city."
St Anthony announced Yanez's departure from the force Monday.
"In order to serve the public interest and quickly assure the public that Officer Yanez will not continue as a St Anthony police officer, the city has entered into a separation agreement that ends all employment rights," the city said in a statement.
"Since Officer Yanez was not convicted of a crime, as a public employee, he would have appeal and grievance rights if terminated," the statement explained.
"A reasonable voluntary separation agreement brings to a close one part of this horrible tragedy. The City concluded this was the most thoughtful way to move forward and help the community-wide healing process proceed."
READ MORE: Philando Castile's family awarded $3mn in out-of-court settlement
Castile's family reached a $3 million settlement with St Anthony after Yanez was cleared of charges in June.
You can share this story on social media: