'Storm clouds gathering' over Korean Peninsula, 'you gotta be ready' – Mattis to US troops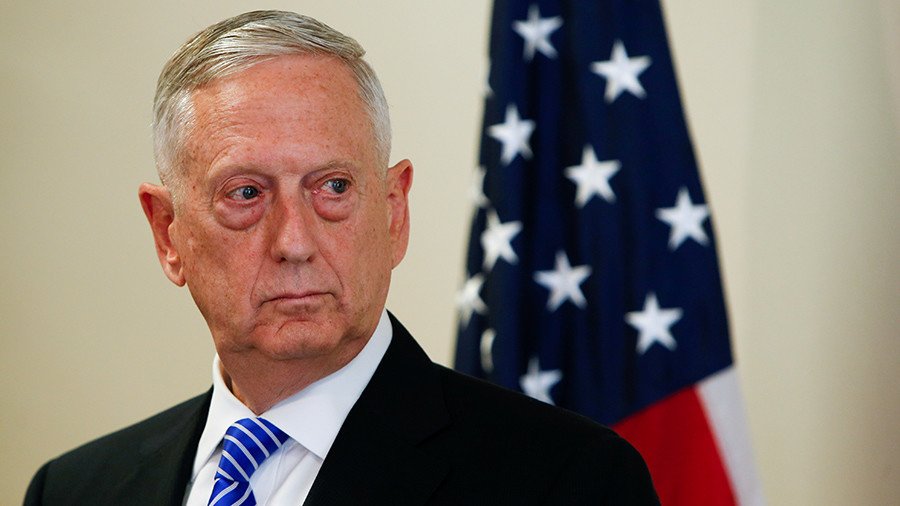 The authority of US foreign policy should be supported by the army's readiness for war, now that "storm clouds" are gathering over the Koreas, US Defense Secretary James Mattis said on a two-day visit to the peninsula.
As the families of the nearly 28,000 troops stationed in South Korea were preparing for the holidays, with growing concerns over possible evacuations from the peninsula, Mattis arrived with ominous words.
"My fine young soldiers, the only way our diplomats can speak with authority and be believed is if you're ready to go," Mattis told the troops.
The defense secretary pointed out that there are important lessons to be gained from history. "Knowing what went wrong the last time around is as important as knowing your own testing, so that you're forewarned – you know what I'm driving at here. So you gotta be ready." Mattis, however, hasn't given up hope on a peaceful solution yet.
As long as words and rhetoric are the only things being exchanged between the two sides, and diplomacy is "going positively," there will be no need for evacuations or increase of troops, he noted, reassuring the silent troops that there is still time to work out a peaceful resolution to the nuclear standoff.
"I don't think it's at that point yet," he continued, adding that the evacuation of American civilians would damage the South Korean economy, but should the need arise; the contingency plan would be carried out "on very short notice."
Mattis believes that North Korea would not dare to disrupt the Winter Olympics, which will be held in South Korea in February.
"I don't think Kim is stupid enough to take on the whole world by killing their athletes." Nevertheless, if belief in assured peace dulls the senses and preparedness of the soldiers, "there is very little reason for optimism," he added.
His comments follow US President Donald Trump's bellicose rhetoric against North Korea and his threats of "fire and fury." Mattis' visit coincides with the increased pressure put on North Korea's economy from the sanctions unanimously approved by the UN Security Council, targeting expatriate workers from North Korea, whom countries will be obligated to expel under the sanctions. The sanctions also aim to sharply reduce the sale of energy resources by North Korea.
You can share this story on social media: