New UNSC resolution slashes oil & petroleum supplies to N. Korea over missile launch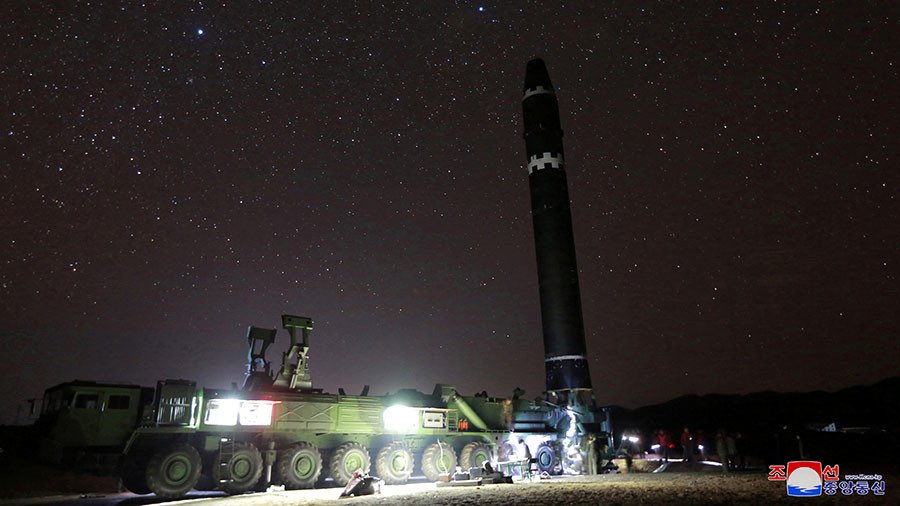 The UN Security Council has unanimously imposed a new round of sanctions on North Korea following its latest ballistic missile test launch. The resolution seeks to ban nearly 90 percent of refined oil product into Pyongyang.
The UN Security Council "further tightened sanctions on the country, severely restricting fuel imports and other trade, as well as the ability of its citizens to work abroad," the statement said.
The export of refined petroleum products to North Korea will be capped at 500,000 barrels for 12 months starting on January 1, 2018, according to the new UN resolution. Crude oil exports will be limited to 4 million barrels a year.
In addition to drastically cutting oil product exports to the isolated country, the measure also demands the repatriation of all North Koreans working abroad within 24 months. The council allows UN member states "to seize, inspect, freeze and impound" any vessel in their territorial waters which is suspected of illegally providing oil to North Korea. The resolution bans the export of food products, machinery, electrical equipment, earth and stone, wood, and vessels from North Korea, as well as exports of industrial equipment, machinery, transportation vehicles, and industrial metals to it.
"Additional tests of nuclear weapons or long‑range ballistic missiles by the country would result in further restrictions on its import of petroleum," the statement added.
The new resolution was drafted by the US in response to the most resent ballistic missile test conducted by Pyongyang on November 29.
"It (the resolution) sends the unambiguous message to Pyongyang that further defiance will invite further punishments and isolation," Nikki Haley, the US envoy to the United Nations, said following the vote.
The final document did not incorporate the harsher restrictions sought by the US, which included a total ban on exporting oil products to North Korea, as well as freezing all the international assets of the country's leadership.
North Korea, referring to the launch, said it was a new type of intercontinental ballistic missile, the Hwasong 15, which is capable of striking all of the US mainland. The US military dismissed the claim, with Defense Secretary James Mattis stating, "It has not yet shown to be a capable threat against us right now."
You can share this story on social media: