Teen girl's 'sexting' prosecuted as felony child porn, ACLU fights charges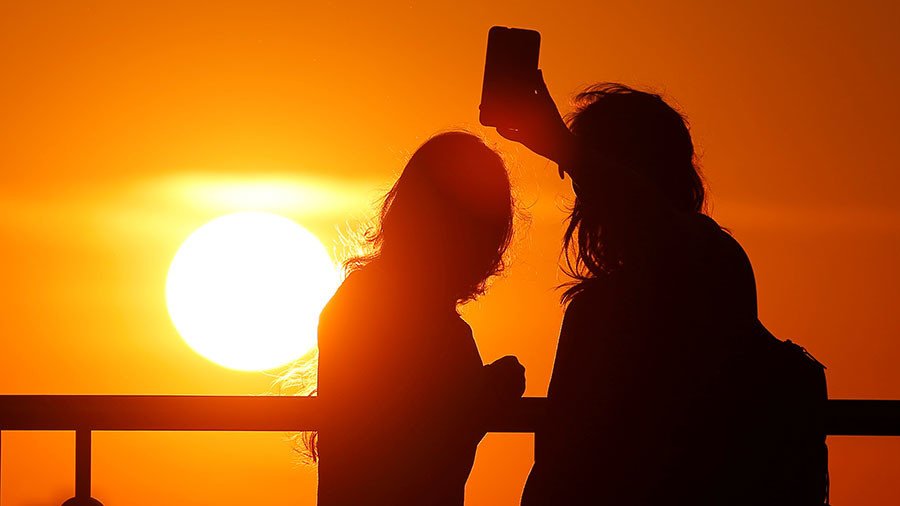 A 14-year-old Minnesota girl who sent her boyfriend an explicit photo she took of herself may face up to 10 years in jail and be registered as a sex offender. The ACLU calls this a perversion of the state's child porn laws.
The American Civil Liberties Union of Minnesota (ACLU-MN) is calling on Rice County juvenile court to throw out felony child pornography charges against a 14-year-old girl known only as "Jane Doe," according to KSTP-TV.
Doe admits to sending a sexually explicit selfie to a boy she met at school. She used the social media app Snapchat, but the boy shared the photo more widely, according to court documents cited by KSTP. The boy is also being charged.
"Sexting is common among teens at my school," Doe said in a statement released by ACLU-MN, "and we shouldn't face charges for doing it. I don't want anyone else to go through what I'm going through."
ACLU legal director Teresa Nelson, who's defending Doe, says the girl's family is "upset," as "this could have a devastating effect on her life," KSTP reported.
"The purpose of the law is to protect people who are victimized, to protect children who are victimized," Nelson said. "We don't have a victim in this case. She was not coerced. She was not creating child pornography of someone else."
State law, however, does not seem to recognize the difference between a child or minor photographing themselves sexually for private use, versus, being used by someone else for pornographic purposes.
Rice County Attorney John Fossum, who is prosecuting the case, said she will not comment on cases involving juveniles.
The ACLU-MN claims Doe "cannot criminally use or victimize herself" by sending a selfie. In other words, they're trying a no victim, no crime defense.
"I think this is a teachable moment for educators, for parents, to talk to her about the consequences," Nelson said. "It's a cautionary tale, and probably a call to action for the legislature to update our law to make it clear that, in this situation, kids shouldn't be charged with felonies for creating material of themselves that they share."
You can share this story on social media: