'Please, arrest me!' Heartthrob St. Pete cop patrolling Instagram beat (PHOTOS)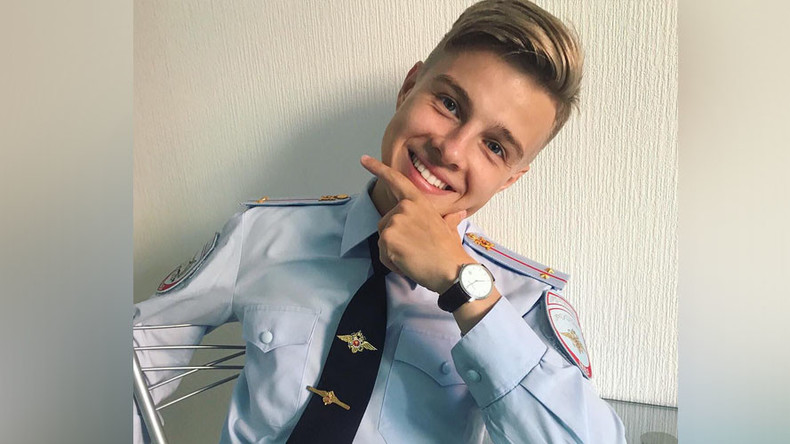 The image of Russian police has obviously improved, with a handsome officer in St. Petersburg melting women's hearts and gaining nationwide popularity. The 23-year-old cop was even offered a job at a major TV channel.
A young policeman from St. Petersburg, Roman, looks more like a celebrity or a model, with his Instagram full of cute selfies with kittens, and classy photoshoots. He serves as a junior lieutenant, judging by his uniform in the pictures.
The handsome officer was even noticed by the host of a popular Russian TV show, Ivan Urgant, who offered Roman a job if he were to quit law enforcement. Roman became even more popular after that unintended TV appearance, with more than 66,000 followers for his Instagram account and tens of thousands of 'likes'.
You can share this story on social media: