Not blowing smoke: Monica Lewinsky celebrates namesake marijuana strain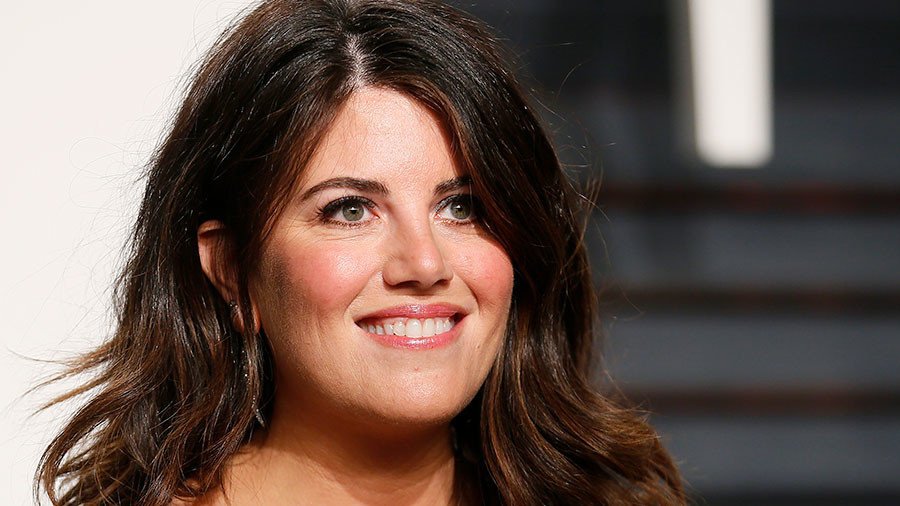 "Monica Lewinsky" weed is here, the former White House intern has announced to the world. The hybrid strain is dressed in blue, but there is no word, yet, on whether it brings users to their knees.
Lewinsky tweeted Thursday night, "guys!" and included emoji fingers and wide eyes pointing down to a picture of a vile of marijuana with a label bearing her name.
In turn, this prompted musician Questlove Gomez to jokingly reply: "I hardly knew ye?"
Vanity Fair technology writer Maya Kosoff also took interest in the fact that Lewinsky, an anti-bullying activist, can now be smoked. She seemed shocked at the picture, though.
READ MORE: LA City Council pres. warns of legal weed regulation blind spots
In a response to Kosoff, Lewinsky tweeted back: "I said to someone this morning I think I need to have party just for the party favors!"
Actress Bebe Neuwirth responded to the big news and expressed interest in trying the new strain of weed: "Bucket list item #143 - ✔️"
And Louis Peitzman, Senior Editor at Buzzfeed News, also seemed keen on smoking the Lewinsky-inspired pot.
Along with the star-studded reaction, another user on Twitter revealed a mistaken assumption: "I thought you were in the cigar game."
The picture Lewinsky sent out for all to see, was posted by SteinFarm, a Seattle-based product and lifestyle photographer, while the weed itself was created by the Seattle, Washington-based cannabis producer, Sugarleaf Farms.
READ MORE: Epileptic girl sues Sessions to legalize medical marijuana nationwide
Although the Lewinsky weed does not appear to be sold on the Sugarleaf farms website, it is currently selling for $104 per 14 grams on lemonhaze.com.
The strain of weed appears to have already been around for at least a year, according to a Facebook post from Sugarleaf Farms.
You can share this story on social media: