LA City Council pres. warns of legal weed regulation blind spots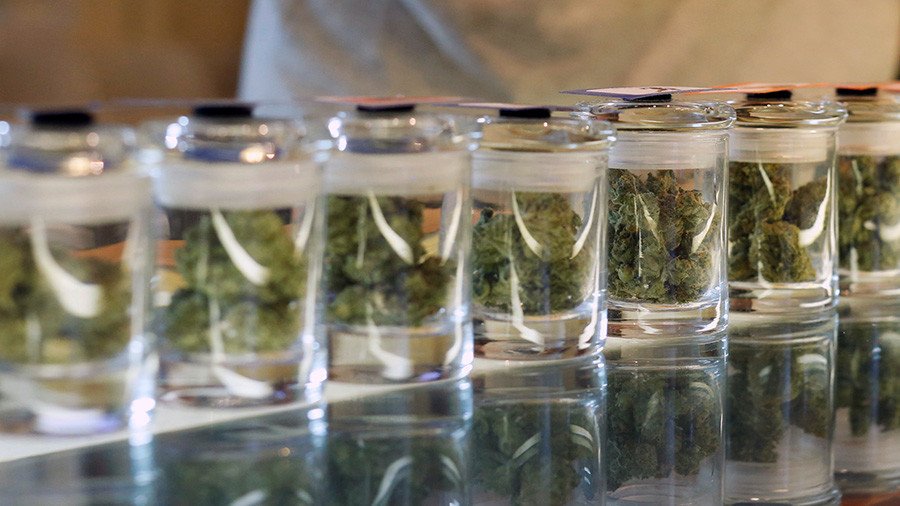 On the verge of becoming the largest US city to regulate recreational marijuana, Los Angeles city council president and two members are already bracing for potential problems in the bureaucratic system's structure.
On Wednesday, the city council voted 12-0 in favor of the marijuana-related regulations which legalized the licensed sale and cultivation of marijuana in the Southern California city of nearly 4 million people. The regulations will dictate how pot businesses will be licensed as well as where weed can be grown and sold.
Businesses that are willing to participate in the city's new marketplace will need local permits before they are able to apply for state licences, which are required for operation in 2018, according to the Associated Press (AP). Earlier this year, city voters approved January 1, 2018 as the starting date for the city regulations to take effect.
During a pre-vote hearing, Los Angeles City Council President Herb Wesson's office said the new rules for Los Angeles would take effect immediately following the signature of Los Angeles Mayor Eric Garcetti, AP reported.
"As lawmakers we have a responsibility to reasonably regulate this industry in a manner that is safe, inclusive, and practical," Wesson said, according to AP.
Some council members expressed concern about the likelihood for marijuana shops to inundate neighborhoods. Concerns were also raised about rogue operators who may try to inch themselves into the legal industry.
Councilman Paul Krekorian stated that illegal grow operations threatened to push out businesses in the city's San Fernando Valley. And Councilwoman Nury Martinez said she was scared the city would fail to sufficiently fund enforcement in the new industry, leaving many to flourish without proper oversight.
The city council also advanced provisions intended to help lower income people and residents convicted of a marijuana-related offense, who currently live, or have lived, in neighborhoods with high marijuana arrest rates, AP reported.
The system being set up by lawmakers in Los Angeles is primarily seen as a way to thwart illegal operators, and to impose order, AP reported. However, standing in its way is widespread uncertainty in relation to whether President Donald Trump's administration will try to intervene in California, and other states, as marijuana is still illegal on federal level.
The landmark decision comes on the heels of two other important votes that paved the way for the city's new pot marketplace.
READ MORE: Marijuana smokers have more sex, researchers discover
In March, voters approved Measure M, which had been placed on the ballot by the city council. The measure allowed the city to repeal a past ban on medical marijuana dispensaries under the previously approved Proposition D. Measure M replaced Proposition D with a new set of rules regarding various types of marijuana businesses. It effectively gave the city tools to enforce its marijuana regulations, like authorizing fines and the loss of power and water service for businesses ignoring city rules, or conducting operations without a license. according to KNBC.
And on November 8, 2016, voters in California approved Proposition 64, which legalized marijuana in the Golden State for adults 21 years of age, or older. Passing the proposition meant that smoking marijuana would be permitted in private homes, or at certain businesses with licences for on-site consumption of the plant, the New York Times reported.
California's pot industry now has a projected value of $7 billion, while state and local governments in the Golden State are poised to rake in $1 billion in tax revenue from sales.
You can share this story on social media: