Facebook drops ineffective 'disputed articles' tag in fight against fake news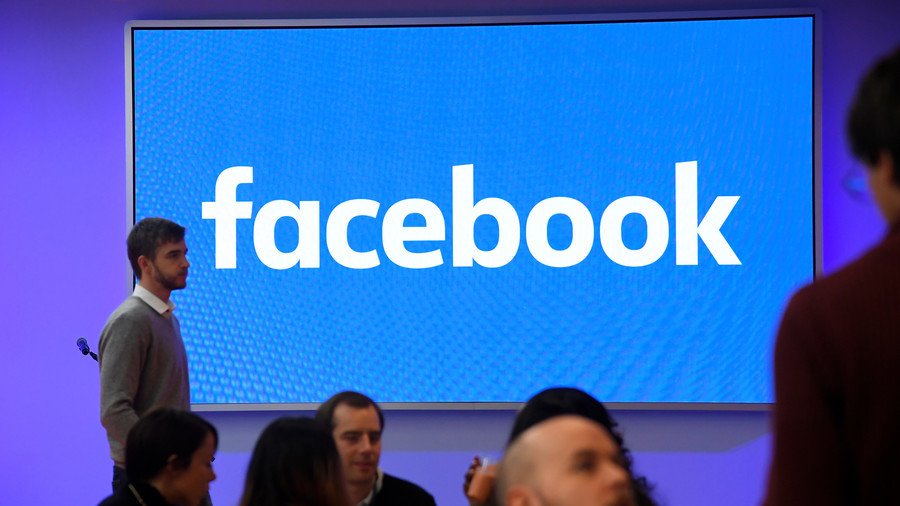 Facebook will ditch its controversial "disputed" article tag after research showed the fact-checking initiative to be ineffective. Undeterred, the tech giant has adopted a new strategy in its crusade against fake news.
Under the old system that was introduced last year, Facebook partnered with signatories of Poynter's International Fact Checking Code of Principles – including ABC News, FactCheck.org, the Associated Press, Snopes and Politifact – to comb through the social media platform in search of fake news.
The third-party fact-checkers would review and mark offending articles with a red "disputed" tag – a process that now appears to have been unpersuasive. Facebook says it will turn instead to its "related articles" feature to help users decided what is true. First launched in 2013, related articles will suggest related content that could help users judge the accuracy of what appears in the news feed.
In a statement announcing the changes, Facebook Product Manager Tessa Lyons said that research suggests the related articles feature is more effective in combating fake news.
"Academic research on correcting misinformation has shown that putting a strong image, like a red flag, next to an article may actually entrench deeply held beliefs – the opposite effect to what we intended," said Lyons.
"Related articles, by contrast, are simply designed to give more context, which our research has shown is a more effective way to help people get to the facts. Indeed, we've found that when we show related articles next to a false news story, it leads to fewer shares than when the disputed flag is shown."
The canned disputed-articles system also appears to have suffered from human error. In November, PolitiFact "debunked" a clearly labelled satire piece after it was flagged for review by vigilant Facebook users.
Meanwhile, the New York Times noted in September that PolitiFact and other self-declared champions of truth displayed multiple ads on their own websites that promoted fake news.
The old system was also criticized by anti-censorship groups as "problematic."
"What Facebook, and the Washington Post's ill-advised list of fake news sites, has attempted to do is make lists of news outlets that are 'fake,'" Nolan Higdon, faculty advisor at Project Censored, told RT back in March.
"However, this is problematic because some news sites have both journalists doing credible work and those disseminating propaganda. While some consumers may be swayed by the digestible notion of 'these sites good, these sites bad' lists; it does not solve the problem of people consuming propaganda," he added.
However, Facebook is not completely severing its ties to third-party fact-checkers. Aaron Sharockman, executive director of PolitiFact, said the organization will continue to collaborate with Facebook on fake-news-fighting initiatives.
Boasting an average of two billion monthly users, Facebook – along with fellow tech giants Twitter and Google – has been pressed by Western governments to crack down on alleged misinformation and fake news shared on its platform.
US officials have accused Russia of using the social media site to influence last year's US presidential election, although the alleged Russia-linked posts made up only 0.004 percent of Facebook's content in the two years prior to the election. Moscow has always denied any involvement in alleged meddling, with the country's President Vladimir Putin noting at one point that the US is in fact "not a banana republic" for others to interfere in internal election process.
Earlier this month, it was revealed that Russia had spent a 'staggering' 73p ($0.97) on ads to "influence" the UK's Brexit referendum. Fake-news hysteria reached fever pitch last week after Pope Francis called spreading disinformation "a grave sin."
You can share this story on social media: