Mistrial in Bundy case as prosecutors violate evidence rules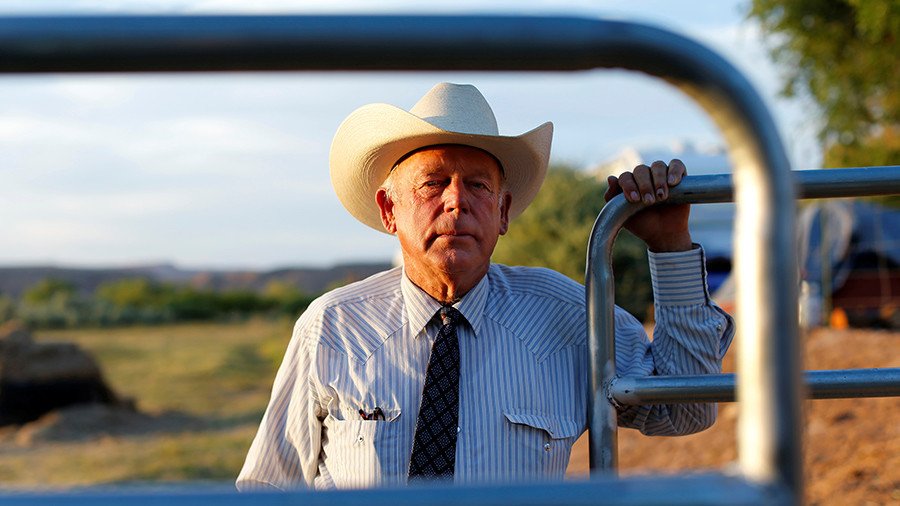 A mistrial has been declared in the case against rancher Cliven Bundy, his two sons and one co-defendant, after a judge claimed prosecutors violated evidence rules failing to deliver 3,300 pertinent documents on time.
The case relates to an armed standoff in April 2014 between the Bureau of Land Management and the defendants.
Las Vegas US District Judge Gloria Navarro made the decision Wednesday and said prosecutors knew, or should have already known, of the existence of FBI memos and other documents that were supposed to be handed over to the defense in the case against the Nevada rancher, his sons Ammon and Ryan, and co-defendant Ryan Payne.
Navarro said the memos could have been used to impeach government witnesses or bolster the defendants' arguments in that they were surrounded by government snipers prior to the 2014 armed standoff when the Bureau of Land Management (BLM) descended on Bundy's ranch 75 miles northeast of Las Vegas, and rounded up his cattle.
The memos and other documents in question were not turned over to the court until well beyond an October 1 deadline, and were only handed over after repeated attempts by Bundy's defense counsel, according to Navarro, Reuters reported.
The judge has set a new trial date for February 26, 2018.
On April 5, 2014, BLM descended on Bundy's ranch with a court-order, and began to round up his cattle over two-decades-old unpaid grazing fees. However, on April 12, as BLM was still rounding up the cattle, hundreds of armed supporters of Bundy traveled to his ranch to defend the him against the government round up, and this led to the highly publicized standoff with federal authorities.
No shots were fired during the standoff, as police and government agents, highly outnumbered by Bundy's armed supporters, retreated from the scene of the incident.
The situation deescalated when Clark County Sheriff Doug Gillespie negotiated with Bundy and newly confirmed BLM Director Neil Kornze. This led to federal authorities backing down from the cattle round up. Bundy, his two sons, and Payne, were charged with a total of 15 counts of criminal conspiracy and other violations following the confrontation, NPR reported.
Defense lawyers in the trial generally argued that the defendants were simply exercising constitutionally protected rights to assemble and bear arms, painting the defendants' 2014 showdown with federal officials as a patriotic act of civil disobedience. However, federal prosecutors say Bundy and his followers were defying the rule of law by threatening violence, rather than engaging in a legal act of protest.
Navarro read out her decision to a packed courtroom Wednesday. "The failure to turn over such evidence violates due process,'' the judge said according to the Oregonian.
READ MORE: Bundy disciple gets 68 years in connection with armed militia standoff in Nevada
Following Wednesday's hearing, Bundy's son, Ammon, said: "I don't believe there's a jury in this country that would convict us," Reuters reported. "I believe that God has favored us."
On February 23, Bundy was initially arrested by federal authorities at Portland International Airport on charges following the armed standoff.
Bundy was on his way to visit Ammon and Ryan who were already in federal custody in relation to another incident in 2016, in which his sons occupied a federal wildlife preserve in Oregon.
You can share this story on social media: