US interior secretary, officials warn of 'impacts' from Bundy brothers' acquittal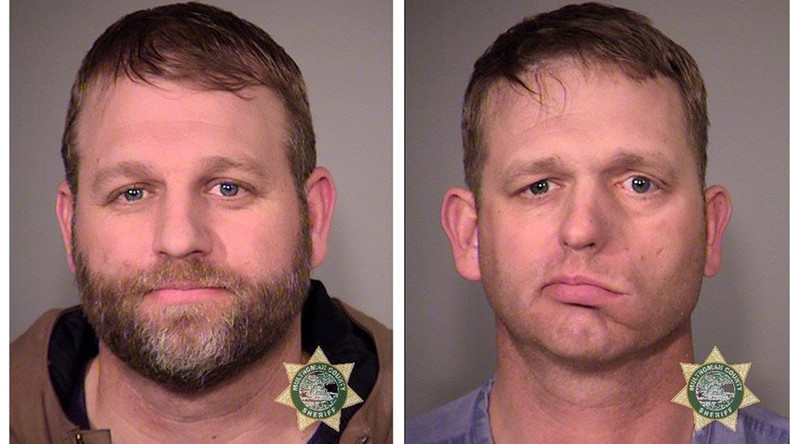 The US interior secretary is urging vigilance, following the Bundy brothers being found not guilty of crimes relating to a six-week armed Oregon standoff. A Bureau of Land Management chief echoed the message, warning of "potential impacts of the verdict."
"As we digest the jury's verdict, our foremost priority continues to be the safety, security and well-being of people who comprise the federal family and those visiting America's public lands," US Secretary of the Interior Sally Jewell wrote in a statement addressed to all department employees. "In the coming days and weeks, I encourage you to take care of yourselves and your fellow employees. The armed occupation in Oregon was and continues to be a reminder that employees in all offices should remain vigilant and report any suspicious activity to your supervisor and, where appropriate, law enforcement officials."
Jewell recalled "damage and destruction" she witnessed during her visit to the Malheur National Wildlife Refuge in Oregon in March, after the occupation ended.
"It was disheartening to walk room to room and survey the damage and destruction caused by occupiers to the natural, cultural and tribal resources," she said, adding that it was "painful" to hear security concerns voiced by employees.
Praising the collaboration between agencies, Jewell stressed that such "relationships will endure long after the jury's verdict."
Not guilty verdicts for Ammon and Ryan Bundy, along with another five members of the refuge occupiers, have also raised concerns at the US Bureau of Land Management.
BLM Director Neil Kornze also released a statement for his agency's "10,000 strong family," warning of possible consequences.
"While we must remain respectful of the jury's decision, we must also be clear-eyed about the potential impacts of yesterday's verdict," Kornze said.
According to the Colorado-based Center for Western Priorities, such concerns are not groundless, as government employees are facing regular threats from militants who "remain committed to using public lands and government employees to express their anti-government sentiments."
"The militant occupation of the Malheur National Wildlife Refuge is but one of many instances of militia groups threatening the safety of public land managers," the center said in a news release, stressing that the trial was "a setback" in efforts to "to stem the tide of militant extremism on public lands."
According to the BLM, there were 26 incidents related to the so-called "sovereign citizen" activity on public lands across seven US states between 2012 and 2015. The bureau said it also reported its employees receiving multiple death threats from anonymous callers during the 2014 Bundy ranch standoff, according to the center.
READ MORE: Trial for Bundy brothers starts in Oregon
Jurors found Ammon and Ryan Bundy not guilty of illegal gun possession and conspiring to impede federal workers from their jobs. However, they will remain in custody pending their February 6 trial in Nevada on criminal charges, which stem from the 2014 armed standoff with federal agents in Bunkerville, Nevada.
You can share this story on social media: