Trump to Putin: US was glad to save many lives in Russia by helping foil major terrorist attack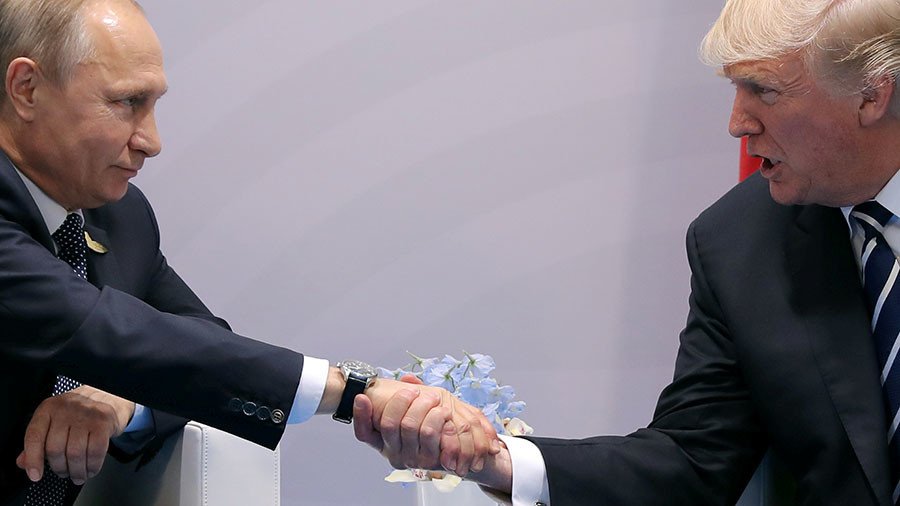 The White House says President Donald Trump and the intelligence services were pleased to have helped thwart a terrorist plot in Russia that "could have killed large numbers of people."
"President Vladimir V. Putin of Russia called President Donald J. Trump today to thank him for the advanced warning the United States intelligence agencies provided to Russia concerning a major terror plot in Saint Petersburg, Russia," a statement from the White House said.
According to the statement, Trump "appreciated the call and told President Putin that he and the entire United States intelligence community were pleased to have helped save so many lives." The statement went on to say that Trump stressed that intelligence cooperation is needed to "defeat terrorists wherever they may be."
The statement also noted that the Russian president extended his gratitude to CIA chief Mike Pompeo, which Trump passed on to the agency. The two leaders agreed that this operation against terrorism "serves as an example of the positive things that can occur when our countries work together."
In a series of overnight raids on Wednesday and Thursday, the Russian Federal Security Service (FSB) arrested members of a terrorist cell linked to Islamic State (IS, formerly ISIS) in the Russian city of St. Petersburg, seizing a large amount of explosives, weapons and ammunition and dismantling a bomb-making workshop. The extremists were planning a series of attacks on public places, including a suicide bombing and an explosion in the Kazan Cathedral in the center of the city.
Putin thanked Trump for CIA tip-off which helped Russia prevent terror attack
During his phone call with President Trump, Vladimir Putin said that Russian intelligence agencies would also pass on any intelligence about attacks being planned against the United States to their American counterparts.
You can share this story on social media: