Trump says would like to have Russia's help with North Korea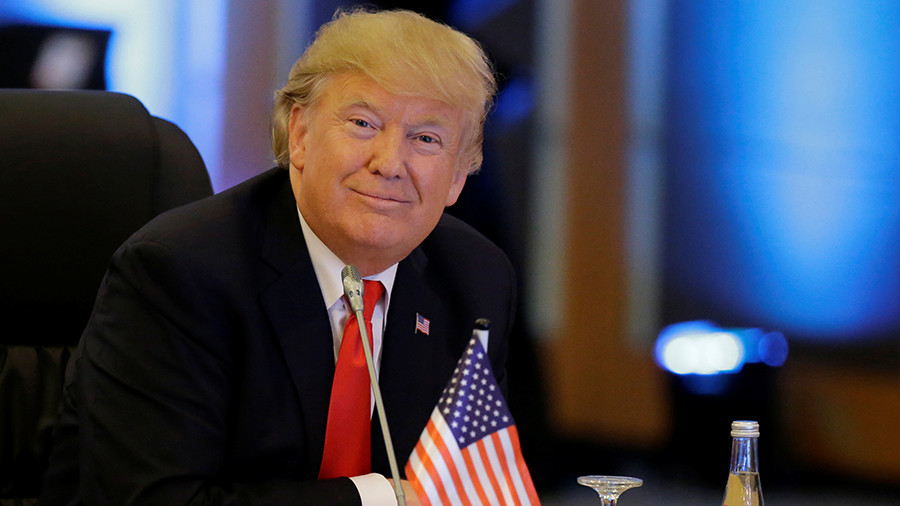 President Donald Trump would like to have Russia's help to deal with North Korea, he told reporters following his phone call with President Vladimir Putin.
"The primary point was to talk about North Korea, because we would love to have his help on North Korea. China's helping, Russia's not helping; we'd like to have Russia's help," Trump said at a briefing outside the White House.
On Thursday, Trump and Putin discussed the situation on the Korean Peninsula during a phone call initiated by Washington. Describing his conversation with Putin, Trump said it was "great."
Referring to Putin's remarks about him during an annual Q&A session last Thursday, Trump stated that the Russian president "said very nice things about what I've done with this country in terms of the economy, but he also said some negative things in terms of what's going on elsewhere."
Asked whether he was impressed by Trump's performance as US president, Putin said he was not a US citizen and it is US citizens who should judge their president's performance. However, he added that the improving state of the American economy under Trump's presidency should be acknowledged, even by his critics.
READ MORE: 'Known limitations' hold Trump back from doing what he'd like to – Putin
Trump reiterated that his campaign did not collude with Russia during the election campaign last year. "There was absolutely no collusion, that has been proven," he stated. "My worst enemies, they walk out [from sessions of Congress commissions] and they say 'There is no collusion, but we'll continue to look.'"
He added the "Russian collusion" story was a "hoax" and "scam" by the Democrats to explain their defeat in the election, and blamed his opponents of wasting millions of dollars on investigating it.