Undercover Michigan police no longer off the hook for sex with prostitutes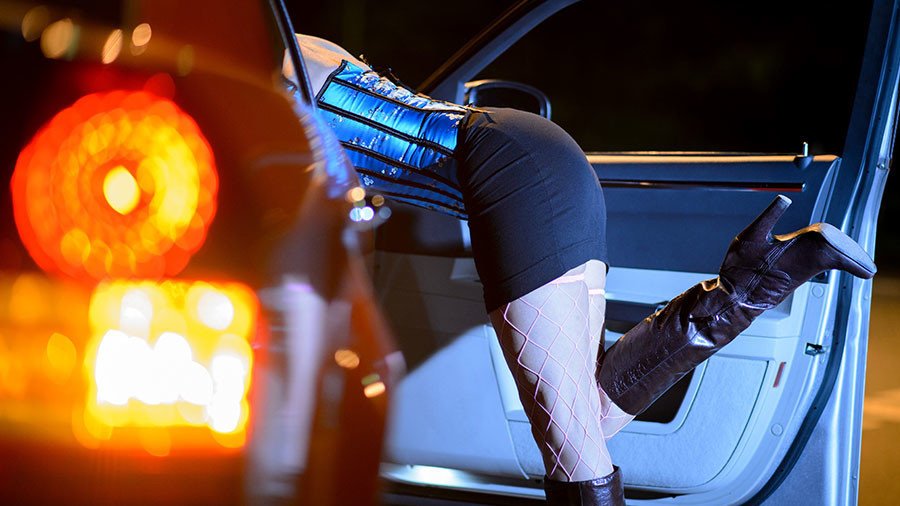 Sex with prostitutes in Michigan isn't legal, but until Wednesday, undercover police in the state couldn't be prosecuted for sleeping with streetwalkers. Police agencies deny ever using the law or training officers to do the horizontal hula with hookers.
Michigan Governor Rick Snyder (R) signed into law on Wednesday two pieces of legislation repealing an exemption that protected on-duty undercover law enforcement from prosecution for having "penetration" sex with prostitutes.
"Every day the brave men and women in Michigan's law enforcement community work tirelessly to help ensure the safety and wellbeing of all Michiganders," Snyder said, according to MLive Media Group. "These bills help ensure the ongoing integrity and accountability of our law enforcement system by clarifying what actions officers are exempt from while performing their official duties."
The bills, House Bill 4355 and Senate Bill 275, were sponsored by State Representative Gary Glenn (R-Midland) and State Senator Judy Emmons (R-Sheridan). The State Senate approved its bill unanimously, but some House Democrats voted against HB4355 because an amendment that would have included other sexual acts besides penetration failed, according to the Detroit Metro Times.
No police agency opposed or supported the legislative effort, claiming no officer ever used the immunity or was instructed to have sex to further an investigation.
The Great Lake State had been the only state in the US to protect on-duty undercover officers from prosecution for sex with a prostitute.
"Michigan will no longer have the stigma of being the last state in the country that unintentionally exempts police officers who have sex with prostitutes during an investigation from prosecution," Rep. Glenn said, according to MLive. "This common sense legislation has received significant bipartisan support because it protects our law enforcement and victims of sex-based crimes."
In 2003, an undercover officer with the Kalamazoo Department of Public Safety received oral sex from a suspected prostitute, in violation of department policy, according to the Kalamazoo Gazette. That officer hid that fact from his supervising captain, who didn't even know the officer had gone undercover.
You can share this story on social media: