Florida men charged with animal cruelty over viral shark-dragging video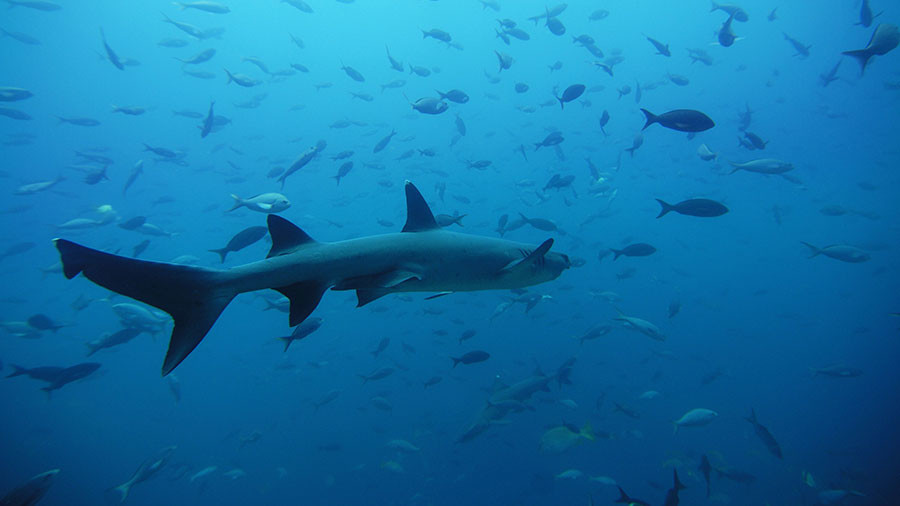 Three men in Florida have been charged with third degree felony felony counts of aggravated animal cruelty, after they shared a video of themselves dragging a shark behind a high-powered speed boat earlier this year.
The trio's sickening video was met with widespread condemnation after it went viral in July, having been published on social media by sports fisherman Mark Quartino. The shocking footage shows the shark tied to the boat by its tail, flailing around in the water as it is dragged along in the sea.
Michael Wenzel, Spencer Heintz and Robert Lee Benac, all in their twenties, are seen laughing at the fish, while one can be heard saying: "Look, it's already almost dead."
A four-month investigation by the Florida Fish & Wildlife Conservation Commission (FWC) and the Hillsborough County State Attorney's Office resulted in charges being brought against the men Tuesday.
"As we've said since this video and other images came to light, these actions have no place in Florida, where we treasure and conserve our natural resources for everyone,"said Commission Chairman Bo Rivard.
"It is our hope these charges will send a clear message to others that this kind of behavior involving our fish and wildlife will not be tolerated," Rivard added.
READ MORE: Dragged to death: Footage of shark tied to speedboat sparks criminal probe (VIDEO)
State Attorney Andrew H. Warren echoed these sentiments, saying: "The State Attorney's Office is committed to holding these men accountable for having engaged in such senseless and unjustifiable animal cruelty."
Florida Governor Rick Scott also expressed his disgust: "I was outraged by the sickening video of a shark being horribly abused earlier this year. Florida has no tolerance for this mistreatment, and I am proud of the hard work of FWC law enforcement during this investigation to hold these individuals accountable for their horrific actions."
If convicted, the trio each face up to five years in prison and a fine of up to $10,000.