Officials deny permits for commemorating violent Charlottesville rally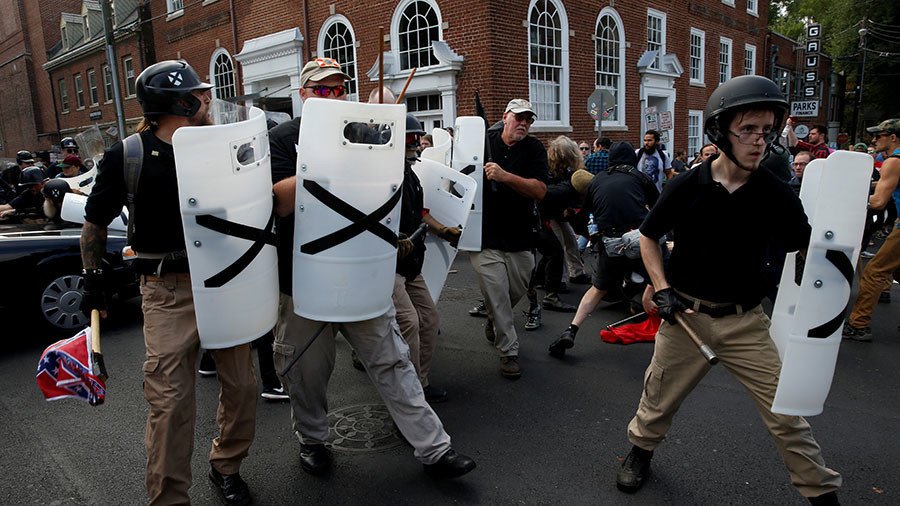 The city of Charlottesville has denied permits for white nationalist and left-wing groups seeking to commemorate the Unite the Right rally in which white nationalists faced off with counter-protesters before a fatal vehicle attack.
In an email obtained by the Daily Progress, city spokeswoman Miriam Dickler said the authorities are refusing five different applications for events in and around Emancipation Park, where counter-protesters confronted white nationalists on August 12.
The letter, signed by City Manager Maurice Jones, says the applications for permits on the weekend of August 11 and 12, 2018, are being denied on the grounds of protecting public safety. "The proposed demonstration or special event presents a danger to public safety and it cannot be accommodated within a reasonable allocation of city funds and/or police resources," the notices read.
White nationalist Jason Kessler, who submitted the first of the five applications on November 27, said he plans to sue the city "early next year" and proceed with the rally even if he fails to obtain permits.
"Communist government of Charlottesville denies permits for multiple right-wing rallies including the Unite the Right Anniversary Rally. BUT WE WON'T BE STOPPED," Kessler wrote on Twitter.
Charlottesville authorities also denied permits to demonstrate in Emancipation Park to Walter Heinecke, a professor at the University of Virginia, and Bob Fenwick, a member of the Charlottesville City Council - both of whom oppose Kessler's white nationalist agenda. Heinecke and Brian Lambert, an ally of Kessler, submitted applications for rallies in nearby Justice and McGuffey parks. Those were denied too.
Last August, white nationalists flocked to Charlottesville under the banner of "Unite the Right" to protest the city's planned removal of a statue of Confederate General Robert E. Lee from Emancipation Park. Hundreds of counter-protesters came to challenge them. At the August 12 rally, police largely looked on as physical altercations took place in the park and adjacent streets. Police then declared an unlawful assembly and forced the two sides back together, resulting in more violence.
As the crowds dispersed, counter-protesters celebrated in the streets. White nationalist James Fields then drove his vehicle into a crowd of people, killing 32-year-old Heather Heyer and injuring 19 others.
The night before, white nationalists conducted a torch-lit marched through the University of Virginia campus and chanted "Jew will not replace us" and the Nazi slogan "Blood and soil."
A third-party review released earlier this month found that police and government officials failed to ensure public safety and protect free speech. "The city was unable to protect the right of free expression and facilitate the permit holder's offensive speech," said the report.
You can share this story on social media: