'Stain on America': Trump slams media after series of false reports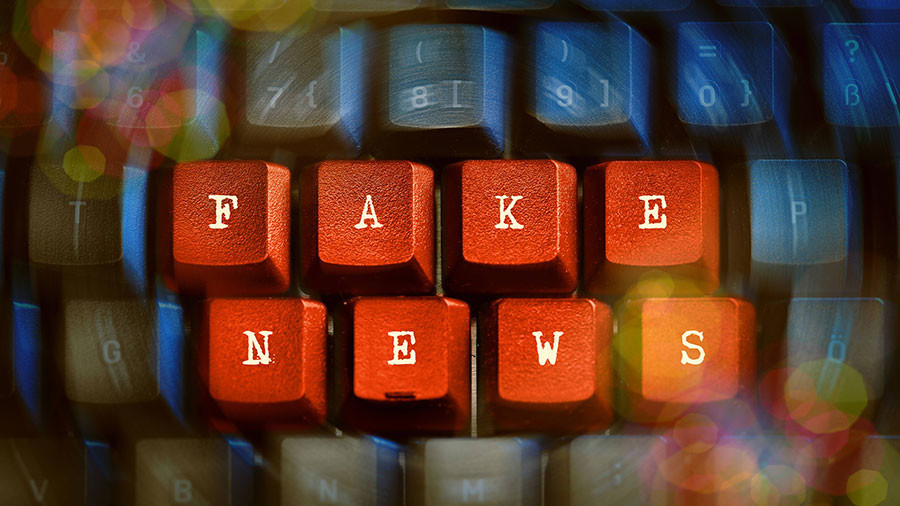 The war of words between President Donald Trump and mainstream US media has reached new heights. The White House went after outlets which it said deliberately published false stories, while Trump called such media houses a "stain on America."
"Another false story, this time in the Failing [New York Times], that I watch 4-8 hours of television a day – Wrong!" the president tweeted Monday.
At issue was a lengthy feature in the New York Times Saturday, about Trump's "hour-by-hour battle for self-preservation," purporting to rely on information from 60 "advisers, associates, friends and members of Congress." Among the claims in the story was that Trump watches TV for 4-8 hours a day.
The Times further claimed that Trump sometimes saves his favorite Fox News shows for later and watches CNN or MSNBC live, "meaning he is likely to be in a foul mood to start the day."
Trump, however, tweeted that he "seldom, if ever" watches CNN or MSNBC, "both of which I consider Fake News."
Monday's rant comes on the heels of Sunday's tweet in which Trump called the media who publish false stories "a stain on America!"
"Very little discussion of all the purposely false and defamatory stories put out this week by the Fake News Media. They are out of control – correct reporting means nothing to them. Major lies written, then forced to be withdrawn after they are exposed," Trump said.
There has been a flurry of news reports about the Trump administration in the past weeks that major media outlets have either had to walk back, or refused to retract, even when proved to be incorrect.
On Saturday, the president sparred on Twitter with Washington Post reporter Dave Weigel, who had posted a picture of his Friday rally in Pensacola, Florida and mocked Trump's "packed to the rafters" claim as false. Weigel has since deleted his tweet and apologized, admitting the photo was taken long before Trump set foot inside the venue.
On Friday, CNN ran a story about Trump's campaign being notified in advance of a WikiLeaks publication in September 2016, presenting it as a bombshell. It quickly turned out that the email to the Trump campaign was dated September 14, not September 4 as CNN originally reported. WikiLeaks published the documents referenced in the email on September 13. CNN never explained how or why they published the story without verifying the date.
"There is a very big difference between making honest mistakes and purposefully misleading American people," White House press secretary Sarah Huckabee Sanders told reporters Monday afternoon in an exchange with CNN's Jim Acosta.
At the end of November, the New York Times reported that Trump was about to fire Secretary of State Rex Tillerson and replace him with CIA chief Mike Pompeo. Senator Tom Cotton (R-Arkansas) would then take over the CIA, according to the Times. Trump dismissed the report as "fake news" while Tillerson called it "laughable."
The media had 'fired' Tillerson once before, reporting on his supposed resignation in early October. This, too, was dismissed by the White House as fake news, and the former oil executive is still in his job.
Another bit of sensationalist reporting had a more serious impact earlier this month, when ABC News' Brian Ross said "candidate Trump" had instructed General Michael Flynn to make contact with Russian diplomats. The supposed proof of "Russian collusion" sent the stock market tumbling by 350 points, until a correction was made: Trump was already president-elect when Flynn got his orders, which made it perfectly legal.
Ross was suspended and later barred from covering any Trump-related stories. It was not his first journalistic blunder, either.
As for the New York Times story, two of its writers were referenced in the private emails from the account of former Hillary Clinton campaign manager John Podesta, published last year by WikiLeaks in the run-up to the presidential election. Maggie Haberman was praised by the Clinton team as a "friendly journalist" who "never disappointed" them, while Glenn Thrush sent Podesta a portion of his finished story for approval, "because I have become a hack."
Thrush was suspended from the Times on November 20, following accusations of sexual misconduct.