4 injured, suspect arrested in Manhattan explosion (VIDEOS)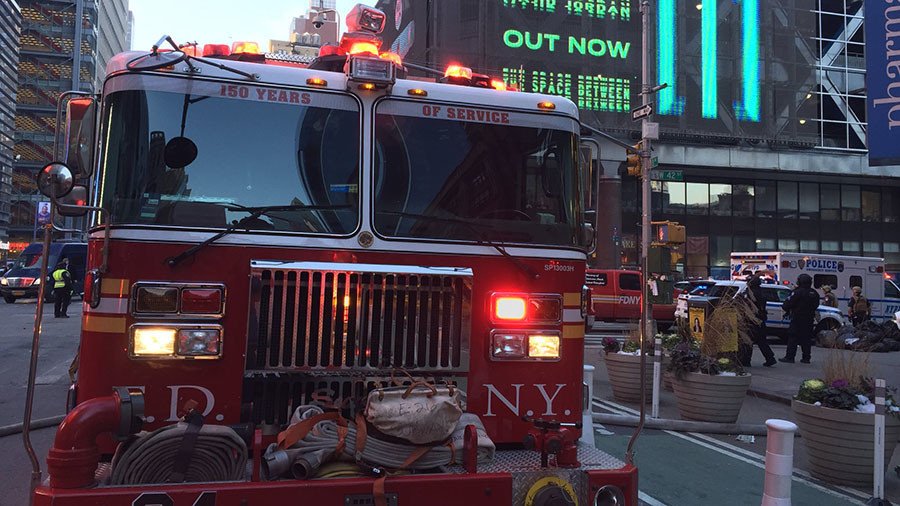 Suspect Akayed Ullah, 27, is in custody and four others are injured following an explosion at the Port Authority bus terminal in Midtown Manhattan.
The blast reportedly took place at 42nd street and eighth avenue.Three subway lines are being evacuated as a result of the incident.
The suspect, who is understood to be in his 20s, sustained non-life threatening injuries during the explosion, the NYPD has said. The man was reportedly also in possession of a second device, which did not detonate.
Four people, including the suspect, suffered injuries during the blast, according to the New York Fire Department. None of the injuries are life-threatening.
The suspect, Akayed Ullah, was apprehended on the scene. He sustained injuries from the explosion and was transported to a hospital. Four other people suffered minor injuries.

— NYPD NEWS (@NYPDnews) December 11, 2017
In a press conference at the scene, New York Governor Andrew Cuomo said the explosion was an attempted terrorist attack.
"There was an explosion, it was an effectively low tech device. There were several injuries, we hope minor and it was handled exceptionally well," he said.
Mayor Bill De Blasio said there are no additional incidents. "There are no credible and specific threats against New York at this time," he said.
The Fire Commissioner Daniel Nigro named the suspect as 27-year-old Akayed Ullah. He suffered burns to his body. The joint terrorist task force is now conducting a thorough background check into Ullah.
John Miller of the NYPD's counter-terrorism unit said Ullah's device was "based on a pipe bomb" and "was affixed to his person with a combination of velcro and zip ties," Miller said.
When asked whether Ullah had any connection to Islamic State (IS, formerly ISIS/ISIL), Miller said that the suspect "made statements" but he refused to provide any further information.
A video posted on Twitter by Pete Sayek shows numerous fire engines at the scene. Sayek said he nearly got trampled in a rush during the incident.
Instagram user Joseph Zagami describes what he saw on his commute to work.
The White House Press Secretary Sarah Huckabee Sanders confirmed that US President Donald Trump has been briefed on the explosion.
The area remains cordoned off, social media users have been sharing footage from the scene.
You can share this story on social media: