Digital anti-terrorism fences to combat extremist attacks in Sweden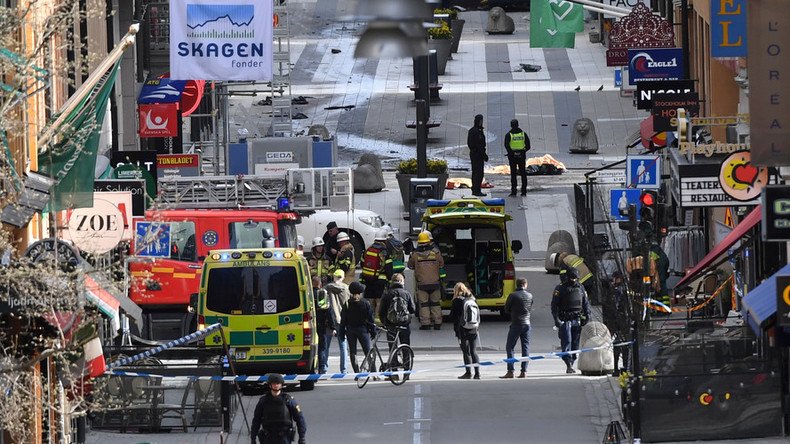 Swedish Infrastructure Minister Tomas Eneroth plans to introduce digital 'geo-fences' in major urban areas across the country next year. The move is aimed at preventing attacks that use trucks and other large commercial vehicles.
"The technology is there, but it hasn't been tested on a large scale," said Eneroth, as cited by The Local. Eneroth hopes to begin testing the geo-fences as early as next year.
Stockholm suffered a terrorist attack in April in which a stolen van was used to mow down pedestrians along Drottninggatan, a busy street in the shopping district. A total of five people were killed and 14 were injured.
Since then, there has been a spate of similar attacks in Nice, Berlin, London, Charlottesville and, most recently, New York. Swedish authorities have now focused on ways to improve security. Increased surveillance and heightened controls at major public events have already been implemented, as well as the construction of physical barriers – including a number of concrete lion statues on Drottninggatan.
"Security on our pedestrianized streets has been improved. Directly after the terror attack we put out more stone lions, and we have also ordered heavier versions which are coming next year," said Daniel Halldén, Stockholm's transport commissioner, as cited by NSD.
READ MORE:Immediate aftermath of Stockholm truck attack caught in dramatic footage (VIDEOS)
The additional concrete lions reportedly weigh three times as much as the current versions and, while not designed to act as a wall, will reduce the top speed potential attackers can reach in future, by forcing them to swerve.
Other major urban areas in Sweden are lagging behind, however. In Gothenburg, no such concrete barriers have yet been erected, with the city's transport authority due to present plans for their construction in December. Meanwhile, in Malmo, authorities are opting for temporary structures that will be erected only during major events.
However, in light of Tuesday's truck attack in Manhattan, which killed eight and injured at least 12, Halldén now believes that concrete barriers are insufficient to protect civilians, as the attacker targeted a bicycle lane before aiming for pedestrians.
"What we would need is a system where no heavy vehicles can drive in the city centre without a box regulating their speed," he explained. "Then, if a truck drove too quickly or in an area where driving is forbidden, it would be stopped."
You can share this story on social media: