House passes 50-state gun carry permit reciprocity, intensifies nat'l background checks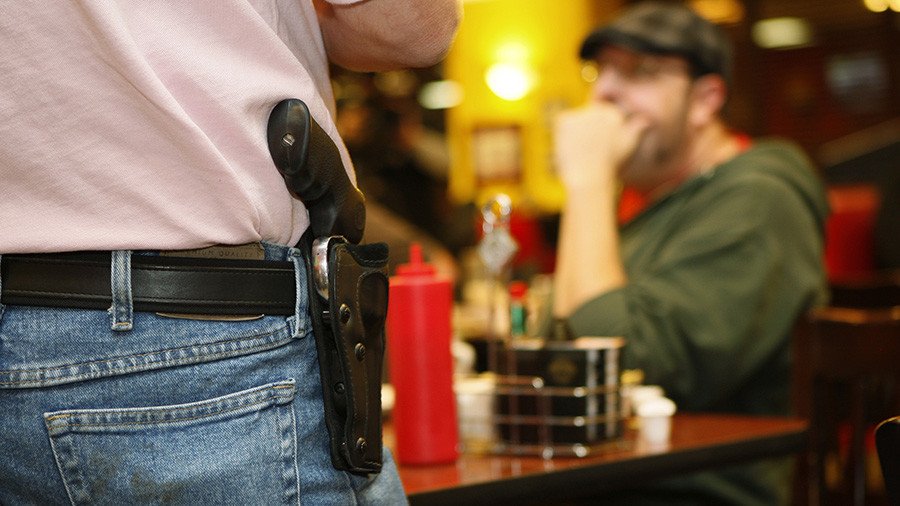 Both pro and anti-gun control advocates are unhappy with a bill the US House passed to allow permitted gun owners to carry concealed handguns across state lines and also enhances the national background check system.
The House bill passed Wednesday, 231-198, and follows two of the deadliest mass shootings in modern US history. The largely Republican-backed bill was supported by six Democrats, and 14 Republicans voted against it.
The bill is seen as a win for the National Rifle Association, which has long pushed for Concealed Carry Reciprocity (CCR) – the standard term for allowing people with permits for concealed weapons to carry guns over state lines.
However, Gun Owners of America, which calls itself "the only no compromise gun lobby in Washington," opposed the bill because of its element of gun control. The gun policy was originally two separate bills, one of which was the FIX NICS Act of 2017.
The conservative House Liberty Caucus also voiced opposition.
Moms Demand an End to Gun Violence (MDEGV) opposed HR83 too, calling it a "dangerous policy that would gut every state's gun laws and make our communities less safe."
Shannon Watts, founder of MDEGV, spoke against the bill at the US Capitol ahead of the vote.
There has been renewed support for enhancing background checks in the wake of the Sutherland Springs, Texas church shooting that left 26 people dead, including the shooter Devin Kelley. The Air Force said it failed to follow Pentagon guidelines for alerting federal law enforcement about Kelly's violent past during his service.
READ MORE: FBI issues over 4,000 gun seizure orders for failed background checks – report
While the legislation passed the House, is it likely to face heavy opposition from senate democrats who oppose the concealed-carry measure. However a bipartisan coalition would have enough votes to break a filibuster on enhancing background checks.
You can share this story on social media: