Mass shooting scrawled on child's homework leads to 33yo man's arrest (PHOTO)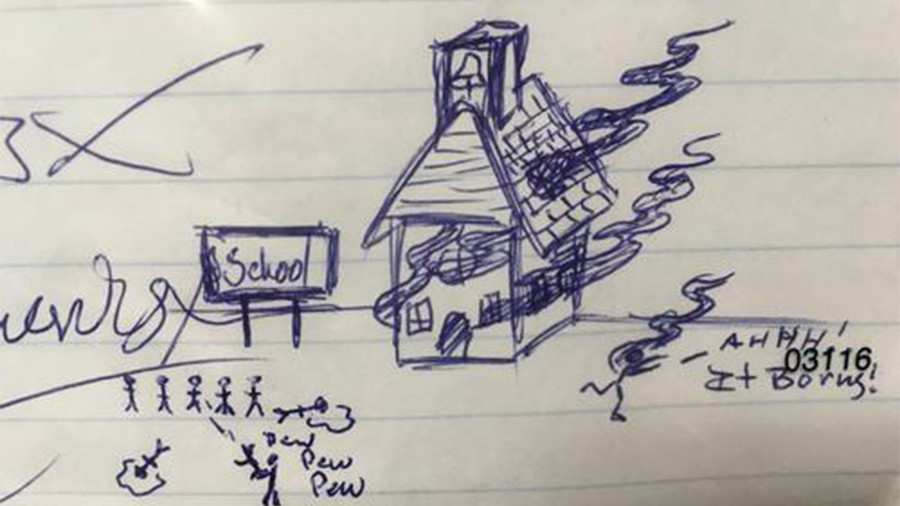 Florida sheriffs arrested a 33-year-old man on Friday after a "disturbing" drawing depicting a mass school shooting was found in an elementary school student's homework.
Teachers at a Port St. Joe Elementary School contacted authorities after discovering a picture on a student's homework that depicted a burning school building with people lined up outside being shot by a gunman. Two people are pictured on the ground in what are presumably pools of blood. The words "Pew Pew Pew" and "AHHH! It burns!" were scrawled alongside the gruesome scene.
Detectives assigned to the case quickly determined that Robert Paul Alexander Edwards,33, was the creator of the macabre art. He was arrested and charged with making written threats to kill or do bodily injury.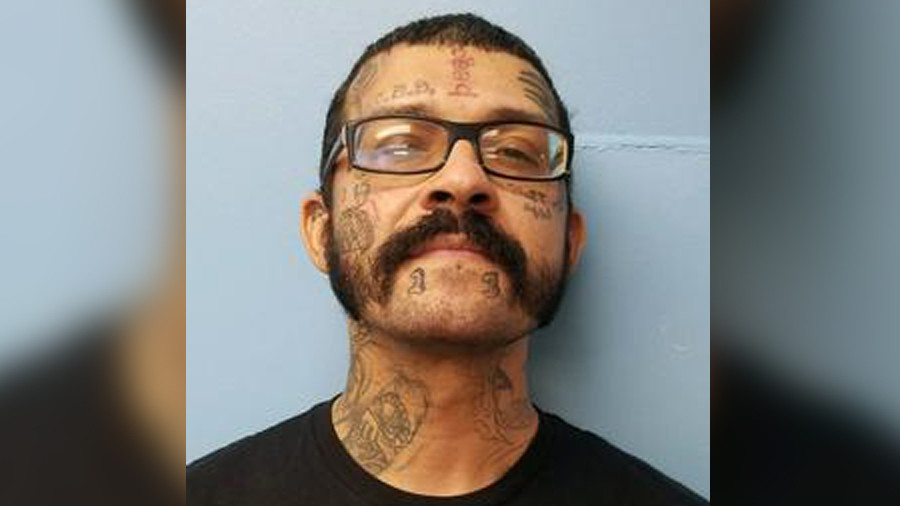 It was not immediately clear how Edwards was related to the student who turned in the homework.
"Our country has been affected one too many times with horrific school tragedies. We take matters like this very seriously," said Sheriff Mike Harrison, of the Gulf County Sheriff's Office in an online press release.
READ MORE: Michigan bill would put guns in schools, churches & daycare centers
Investigators do not believe Edwards intended to act out the written threat but given the recent spate of high-profile mass shootings at schools and churches across the US, police did not take any chances.
You can share this story on social media: