Planned mass shooting at Florida mosque foiled by police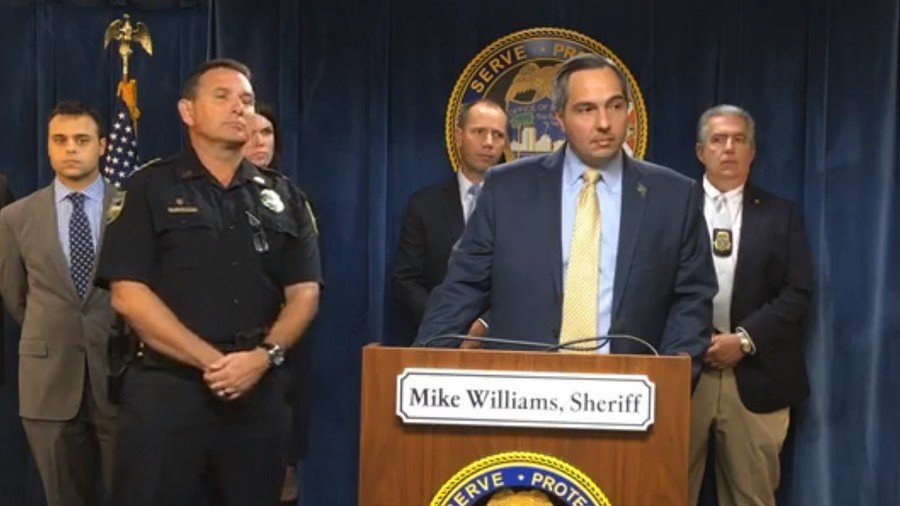 Police have arrested a 69-year-old man who they said was planning a mass shooting at an Islamic Center in Jacksonville, Florida. The suspect is a Philippines national and a Green Card holder.
Bernandino Gawala Bolatete came under investigation by the Jacksonville Sheriff's Office and the Jacksonville FBI after a source tipped them off in October. The source told police Bolatete had expressed anti-Islamic views, Sheriff Mike Williams said in a press conference on Monday.
#SilencerArrest - In October we began an investigation on a tip that someone was planning an attack on an Islamic Center. A mass shooting was planned.

— Jax Sheriff's Office (@JSOPIO) December 4, 2017
According to the informant, Bolatete reportedly said that he wanted to carry out a mass shooting at the Islamic Center of Northeast Florida. The sheriff's office said an undercover detective met with Bolatete and was able to confirm what the source had said.
Bolatete made plans to carry out the shooting, which included getting weapons, Sheriff Williams said. He asked the undercover officer to make arrangements to get a silencer delivered to his home on December 1. Bolatete said he didn't want any paperwork associated with the silencer sale, WJAX reports.
"The suspect is facing a federal charge under the National Firearms Act of knowingly receiving and possessing a firearm not registered to him,"said FBI Special Agent Charles Spencer. "This investigation is ongoing and there may be more charges."
Jacksonville Sheriff's Office SWAT team raided his home as the delivery arrived at his home. US border patrol was also at the scene.
Bolatete was a Philippines national and a US permanent resident, Spencer said. He was taken into the custody of the FBI. Authorities searched his home for weapons, but Spencer would not elaborate on what they found. The mosque was then informed about the foiled plot and ongoing investigation.
You can share this story on social media: