Finsbury Park Mosque trustee exposed as Hamas political influencer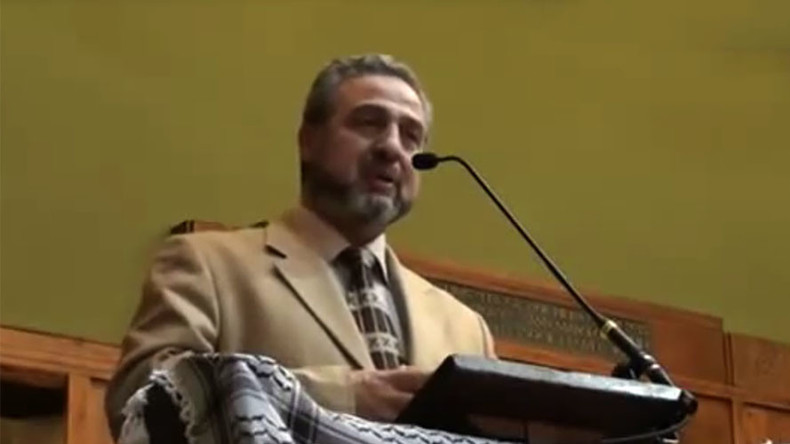 A leading member of one of Britain's most prominent mosques is a senior member of Hamas, it has emerged. Mohammed Sawalha, a trustee of Finsbury Park Mosque, is a top figure in the Palestinian group, considered a terrorist organization by the UK and US.
In Britain, only the military wing of Hamas is banned, which means that Sawalha has not committed an offence. He is not thought to be involved with the outlawed Izz al-Din al-Qassam Brigades.
Hamas grew out of the conflict between the Israelis and the Palestinians. The Islamist group was founded to fight Israel's occupation of the Palestinian Territories and to deliver aid to its own communities in the Gaza Strip, where their Fatah rivals in the Palestinian Authority were seen to be failing.
Sawalha moved to the UK as a refugee in the 1990s and now lives in a council house worth £500,000 ($655,000) in Kingsbury, northwest London, the Sunday Times reports.
In 2008, he was named in court documents as having previously been "in charge of Hamas terrorist operations in the West Bank."
Sawalha's role in the political bureau of Hamas was exposed after the names of a delegation to Moscow were announced.
He has been a Finsbury Park Mosque trustee since 2010 and is a former director of the Muslim Association of Britain. Sawalha was also a director of the Islam Expo and has been involved in the arrangement of delegations to Gaza.
Foreign Secretary Boris Johnson has refused to rule out including Hamas in peace talks, but last week rounded on the group, calling on its leaders to "stop spewing out anti-Semitic propaganda."
Finsbury Park Mosque says it has no dealings with terrorist organizations, stating that it is a "British charity and has no relationship with Hamas."
The mosque was at the center of a suspected Islamophobic terrorist attack in June when a van driver ploughed into worshippers as they left Ramadan prayers.
The religious center has spent the last decade trying to undo a bad reputation. Abu Hamza, currently jailed in the US for terrorism offences, was imam at the mosque for many years.
RT has attempted to reach Finsbury Park Mosque for comment.