'You can't let anyone preach': Germany needs to 'control' mosques to fight terrorism - UAE minister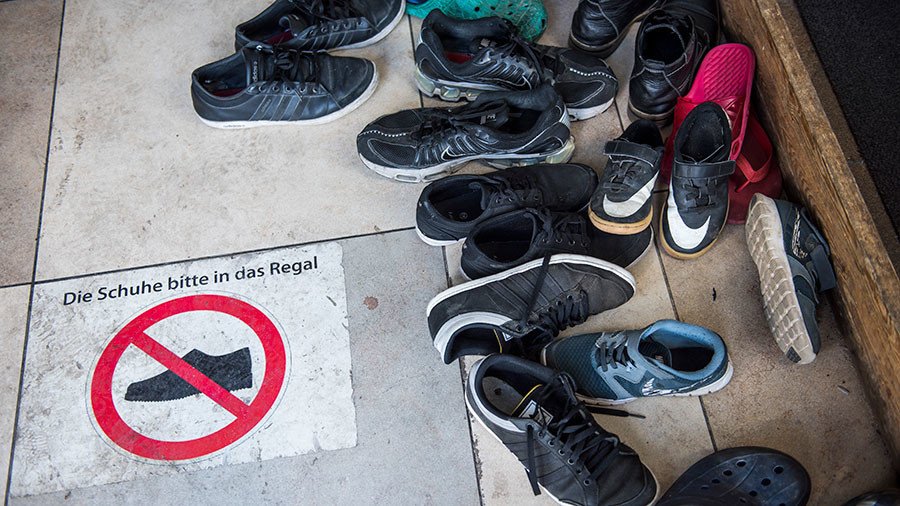 A loose oversight over mosques is what contributes to the rise of Islamist terrorism in Europe, an UAE minister warned. He then called on Germany and its neighbors to introduce stricter regulation over Muslim prayer halls to prevent radicalization.
"You can't just leave a mosque open and allow anyone to go there and to preach. You need to have licences," Sheikh Nahyan bin Mubarak Al-Nahyan, the minister for tolerance of the United Arab Emirates (UAE), told Germany's DPA news agency as he commented on the security situation in Europe. He added that the governmental noninvolvement into the activities of religious communities is what has led to the rapid rise of extremism.
Muslims in Germany as well as in the neighboring France, Belgium and the UK had been radicalized exactly due to the fact that authorities in these countries did not pay enough attention to what happened in the mosques on their territory, the minister argued. "Germany and other European states must eventually exert stricter control over such meeting places of Islamists," he said.
The minister said that the European countries apparently had "good intentions" when they allowed Muslim migrant communities manage their religious issues, including the establishment of mosques and choice of imams, independently. Still, he criticized such approach as ultimately false and dangerous.
Europe must understand that only people who underwent sufficient training, have a profound knowledge of Islam and possess a license, can become imams, Al-Nahyan said, adding all European mosques should be placed under state surveillance. Explaining the idea, brought the example of his own country, where also prayer halls are controlled by the state authorities.
In the UAE, the state exercises "comprehensive" control over mosques while security services have broad powers allowing them to stop radicalization and prevent any terrorist attacks. The minister told dpa that his country repeatedly offered its assistance and experience in the field of managing religious institutions to the European countries but found little enthusiasm on their part.
"We believe that something [similar] should be done in Europe," Al-Nahyan told dpa. According to the German media, authorities play no role in the appointment of imams. A person also does not need any approval from the state to establish a mosque.
In the meantime, Islamism has long been a source of concern for the German security services. In February 2017, the German domestic security service, the Office for the Protection of the Constitution (BfV), warned that Islamist extremists were advancing "with impunity" in rural areas of eastern Germany even before the 2015 refugee crisis.
Around the same time, the head of the domestic intelligence service in the German region of Saxony said that Muslim Brotherhood – a Sunni fundamentalist organization – is actively investing into real estate and are trying to "monopolize" mosques in the region to increase its influence. The German media reported in February that about 1,000 members of the Muslim Brotherhood were active in Germany at that time.
In a separate development, in February, it was reported that the German authorities closed down the mosque that was attended by Anis Amri, a 24-year-old Tunisian, who carried out the deadliest terrorist attack in Germany's recent history.
In December 2016, Amri drove a truck into a Christmas market in Berlin, killing 12 people and injured dozens more in a deliberate attack claimed by Islamic State (IS, formerly ISIS/ISIL). Even though the mosque he frequented was under surveillance since at least 2015, it was closed only two months after the attack.
However, all these facts apparently did not persuade the German government that it should change its policy towards mosques, as in April 2017 it dismissed an idea of introducing surveillance over the Muslim prayer halls. The government dismissed the so-called "Islam law" as a "populist crackpot idea."
The "Islam law" initiative was proposed by Chancellor Angela Merkel's own party, the Christian Democratic Union, and involved introducing a Muslim registry, language tests for imams and a monitoring system for mosques. Merkel's spokesman, Steffen Seibert, rejected the idea by saying that "such a law is not now an issue for government business," adding that freedom of religion "one of the central freedoms safeguarded by our constitution."
You can share this story on social media: