'Crackpot idea': German govt dismisses 'Islam law' proposed by Merkel's party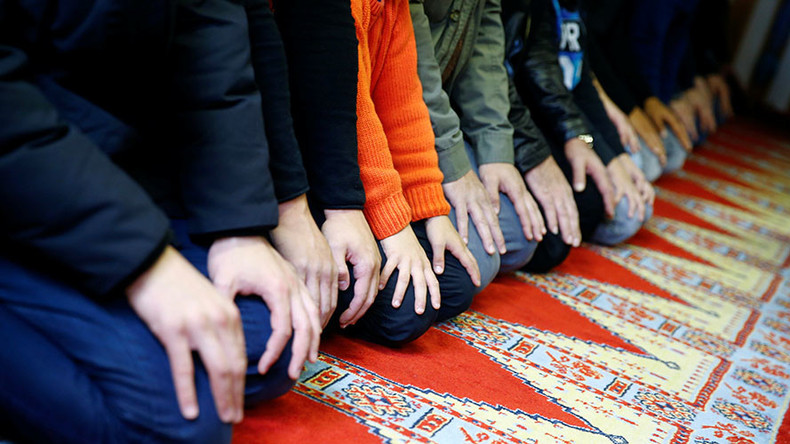 The German government has slammed a proposal put forward by Chancellor Merkel's CDU party, which would see a Muslim registry introduced and the country's mosques monitored, as nothing but a "populist crackpot idea" incompatible with freedom of religion.
Ahead of September's looming general election, Julia Kloeckner, the deputy head of Chancellor Angela Merkel's Christian Democrats (CDU), and Jens Spahn, a member of the party's executive committee, floated the idea of passing the so-called 'Islam law.'
However, Merkel's spokesman, Steffen Seibert, dismissed the idea, telling reporters on Monday that "such a law is not now an issue for government business." He also said Merkel's cabinet considers freedom of religion "one of the central freedoms safeguarded by our constitution."
The CDU's former secretary-general, Ruprecht Polenz, also dismissed the proposal as a "populist crackpot idea."
Interior Minister Thomas de Maiziere said the proposal is not compatible with Germany's constitutional order. "Religion is a mark of our society and it must not become a wedge in our society," he told N-TV, adding "that's why we ensure that no hate is preached in mosques and that German should be spoken there."
Spahn proposed the so-called 'Islam law' earlier this week, arguing that the country's authorities "had to know what happens in mosques."
He also advocated the introduction of language tests for imams, saying that many Islamic preachers delivering sermons in German mosques have little or no command of German, as they have come from abroad, according to Berliner Morgenpost.
Spahn, who maintains that many imams preaching in Germany are on the payrolls of other countries, stressed that it was unacceptable that the authorities "did not know how many mosques there are in Germany, where they are or who finances them."
The CDU's calls for the 'Islam law' have come as the outcome of Germany's September elections look increasingly uncertain. Throughout the past months, more and more conservative voters have turned to the far-right populist Alternative for Germany (AfD) party, which has gained in popularity since the refugee crisis of 2015.
At the CDU's last convention in December of last year, Merkel called for a ban on full-face veils "wherever legally possible," signaling that she was ready to take a tougher stance on immigration and refugee issues.
You can share this story on social media: