'Your life is empty' – 6yo boy writes to Santa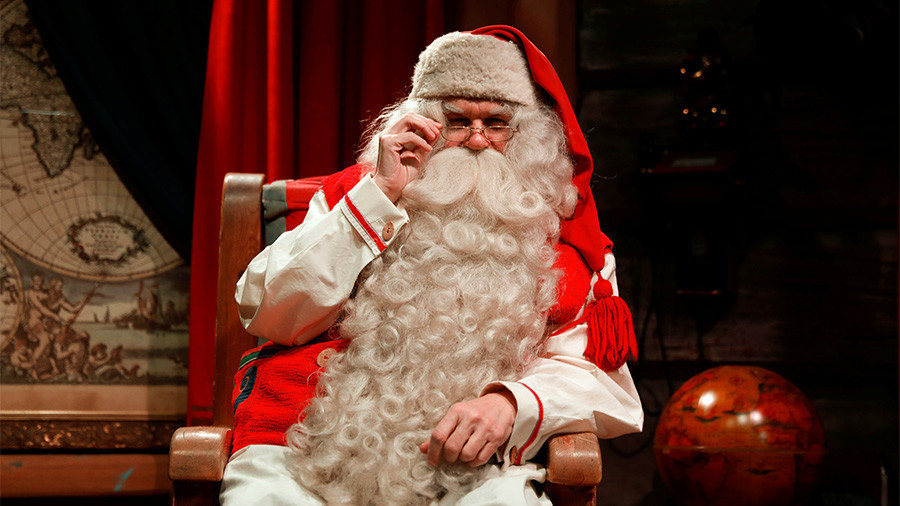 An incredulous 6-year-old boy's letter to Santa Claus not only dares to claim the jolly old fellow isn't checking his lists twice, but accuses Kris Kringle of leading an empty existence. The boy also says, "You don't know the trouble I've had."
Decking the halls of social media on Monday was one skeptical boy's provocative letter to Father Christmas.
"Dear Santa, Santa Im only doing this for the class. I know your notty list is emty. And your good list is emty. and your life is emty. You dont know the trouble Ive had in my life. Good bye. Love Im not telling you my name," the boy wrote, refusing to identify himself.
The boy's mother, National Public Radio reporter Sara McCammon, tweeted the photo of her son's letter to Santa.
"PS - the "troubles" in his life? His brother. Don't call child services," she wrote in response to Twitter users concerns for her son's well-being.
LOLOL. Love your little skeptic. Similarly, in 2nd grade, my daughter's response to a personal essay assignment was, "I do not like to share personal details." 🤣🤣 She is my "spicy child."

— Cleo's Hat (@CleopatrasHat) December 3, 2017
She added that her son said he "was referring to his older brother - specifically, we gather, the fact that his brother often beats him at video games," Reuters reported.
While McCammon has told her son that Santa Claus does not actually deliver presents, she has told her child to not burst the bubble for other children.
"We've encouraged them to keep the truth about Santa to themselves at school," she told Reuters.
The tweet prompted other users to tweet photos of their own children's similar behavior.