Judge orders psych exam for man charged with death threat to lawmaker over net neutrality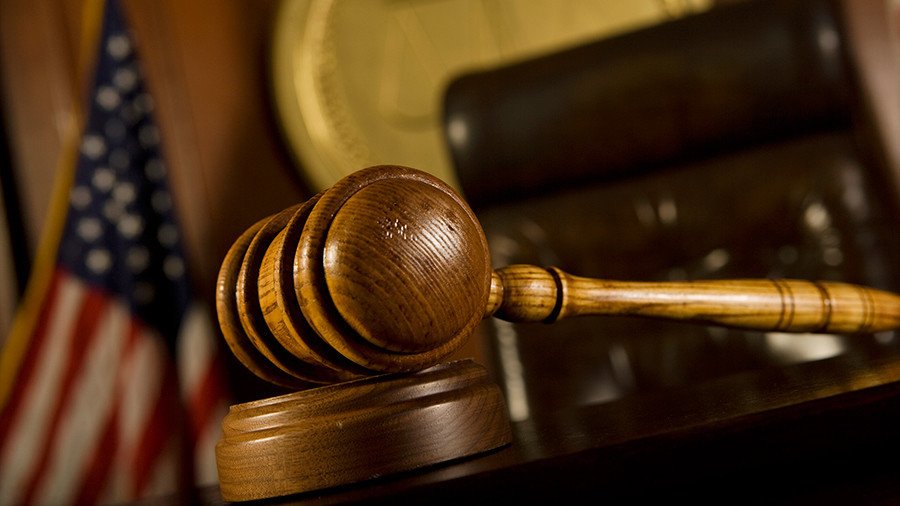 A New York man accused of threatening to kill a Republican US congressman and his family for not supporting net neutrality will undergo a court-ordered psychological exam before a judge decides whether to keep him in custody during pretrial proceedings.
On Friday, US Magistrate Judge Therese Wiley Dancks of the Northern District of New York, adjourned a detention hearing for Patrick D. Angelo, 28, of Syracuse, until December 7, to give him time to complete the exam. Angelo is accused of threatening to kill Representative John Katko (R-New York) and his whole family, according to the Post-Standard.
The man is facing charges of making a threat in interstate and foreign commerce and threatening to kill a congressman engaged in the performance of his official duties. The charges carry a maximum prison penalty of 10 years, a $250,000 fine, or both, the Post-Standard reported.
Dancks stated that she would consider releasing Angelo with conditions if the doctor administering the psychological exam determines him to not be a threat to Katko or the community.
During Angelo's brief appearance in US District Court in Syracuse, he spoke only two words, and said "yes" both times when Dancks asked if he understood he would be kept in jail at least until Wednesday, and that he has to undergo the exam, the Post-Standard reported.
Prosecutors claim that Angelo called the lawmaker's office on October 19 and proceeded to threaten to kill Katko and his family if the congressman did not support "net neutrality," an Obama-era "open internet order," that prohibits internet service providers from treating any content or data differently, with regard to upload speeds, streaming quality and product costs.
Angelo told FBI agents, who interviewed him on November 1, that he was passionate about net neutrality, and made a phone call that "could be construed as a threat," but he was not positive whose office he called, according to a criminal complaint, the Post-Standard reported.
On October 19, Angelo called Katko's Washington, DC office and left a voicemail saying: "Listen Mr. Katko, if you support net neutrality, I will support you. But if you don't support net neutrality, I will find you and your family and I will kill…you…all. Do you understand?" according to the US Attorney's Office for the Western District of New York, WBNG reported.
This incident follows several other politically motivated threats in the US recently.
READ MORE: Sen. Rand Paul's attacker may face more serious charges, due to life-threatening injuries
On November 28, Tim Wise, a self-described anti-racist activist and educator, took to Twitter and said if Congressional candidate Roy Moore won a seat in Alabama, that it would be be "time to destroy white Alabama like we should have 150 years ago."
In July, US Representative Kay Granger (R-Texas), who chairs the House Appropriations Defense Subcommittee, had to cancel her town hall meeting in Fort Worth because it was too dangerous, citing "so many threats going on."
On June 14, in a more dire situation, James Hodgkinson opened fire on Republicans practicing for a congressional baseball game near Washington, DC. He shot Senate Majority Whip Steve Scalise (R-Indiana) in the hip, hospitalizing him for weeks.
Hodgkinson was subsequently killed by police in a shootout that same day. Before shooting the lawmaker, Hodgkinson had "held strong political opinions and was very unhappy about the outcome of the 2016 presidential election."
It was ultimately discovered that Hodgkinson also had a list of six Congressmen on his person the day he opened fire.
You can share this story on social media: