'So many threats': GOP lawmaker refuses to hold town hall meeting over safety concerns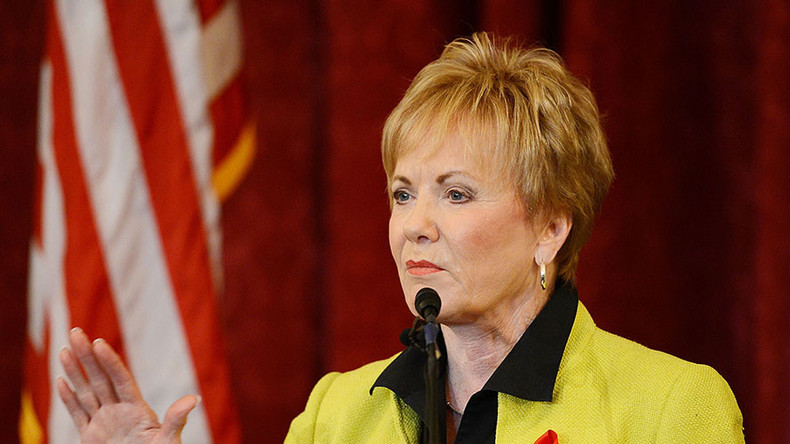 A Republican representative from Texas says she won't be holding a town hall meeting in Fort Worth this summer because it's too dangerous, citing "so many threats going on."
"I wish we could have a town hall meeting and engage with others," US Representative Kay Granger (R-TX), who chairs the House Appropriations Defense Subcommittee, said, as cited by local news outlet WFAA on Saturday.
"There are so many threats going on," she added.
Her comments come just one week after a memo to the Federal Election Commission (FEC) revealed that Capitol Police in Washington DC had already investigated around 950 threats to members of Congress in the first six months of the year, compared to 902 in the whole of 2016.
"The increased use of social media has created a new avenue for individuals with ill intent to publish threatening communications directed toward members of the House of Representatives," House Sergeant at Arms Paul Irving wrote in the memo, as quoted by AP.
Granger isn't the first member of Congress to recently refuse to hold town hall meetings. House Speaker Paul Ryan (R-Wis.) did the same earlier this month, although his reason had nothing to do with safety.
"I don't want to have a situation where we just have a screaming fest, a shouting fest, where people are being bused in from out of the district to get on TV because they're yelling at somebody," Ryan told CBS.
Many Republican representatives have been boldly challenged over President Trump's policies at recent town halls, particularly over the president's stance on healthcare, Planned Parenthood, and immigration.
READ MORE: 6 arrested at contentious Flint water town hall meeting
One of those representatives was Markwayne Mullin (R-OK), who became so frustrated at his town hall meeting that he responded with "bull crap" after a concerned citizen said that taxpayers paid for Mullin's salary.
"You said you pay for me to do this – bull crap. I pay for myself. I paid enough taxes, before I ever got there (to Congress) and continue to, through my company, to pay my own salary. This is a service...not a career and I thank God this isn't how I make a living," he told a town hall meeting in April.
Granger's comments come just one month after a gunman opened fire while Republican congressmen practiced for an annual charity baseball game in Alexandria, Virginia. Five people were injured.
Rep. Steve Scalise (R-LA) was shot in the hip during the attack, with the bullet traveling across his pelvis. He suffered fractured bones, damage to internal organs, and severe bleeding. The representative remains in fair condition at a Washington DC hospital.
In 2011, a gunman also shot US Rep. Gabby Giffords (D-AZ) in the head as the representative met with constituents as part of a "Congress on Your Corner" event at a Safeway supermarket near Tucson.