Flint public works employee takes plea in lead poisoning probe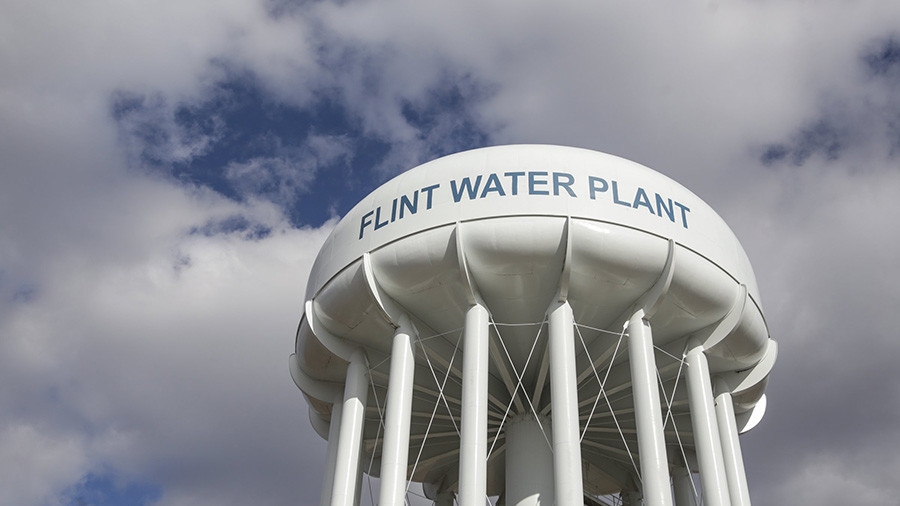 A Flint, Michigan, public works employee has pleaded no contest to a misdemeanor charge in the ongoing investigation into the city's lead-tainted water. That is the third of 15 water crisis defendants to agree to cooperate with prosecutors.
Daugherty Johnson appeared in a Flint courtroom on Tuesday, where he went into the judge's chambers to discuss a plea agreement with prosecutors and his legal counsel, according to WJRT. The decision means the two felony charges of false pretense and conspiracy to commit false pretenses will be dropped.
A no contest plea is not an admission of guilt, but is treated as such at sentencing.
Defense attorney Edwar Zeineh told the Associated Press that the misdemeanor also will be erased in the months ahead if Johnson continues to cooperate with the Attorney General's Office.
Johnson had been charged with conspiracy and false pretenses in helping officials obtain money to build a new water pipeline. He will be sentenced at a later date.
The problems within Flint began when city administrators switched Flint's water supply from Detroit Water and Sewerage Department to the Flint River in a cost saving measure while under state emergency management.
Flint didn't properly treat the water from the river in 2014 and 2015, and as a result, corrosive water caused old lead pipes to chip, contaminating the drinking water supply.
When residents began to complain about the foul smell, different taste and different look of the water, officials denied anything was wrong for 18 months.
More than a dozen people have been charged in the Flint water investigation, including state health director Nicky Lyon. Lyon was charged with two felonies, involuntary manslaughter and misconduct in office for failing to alert the public about an outbreak of Legionnaires' disease in the Flint area. Nearly 100 people were affected by the outbreak and 12 died. His case is pending.
Johnson becomes the third of 15 Flint water crisis defendants to agree to cooperate in other pending cases, including against those officials inside Governor Rick Snyder's (R) cabinet. Governor Snyder and the state of Michigan have immunity.
Flint residents are also suing some city and state employees for exposing them to lead-contaminated water and hiding the contamination. Plaintiffs argue in their 15-count lawsuit that defendants violated their property rights.