Texas state trooper shot & killed on Thanksgiving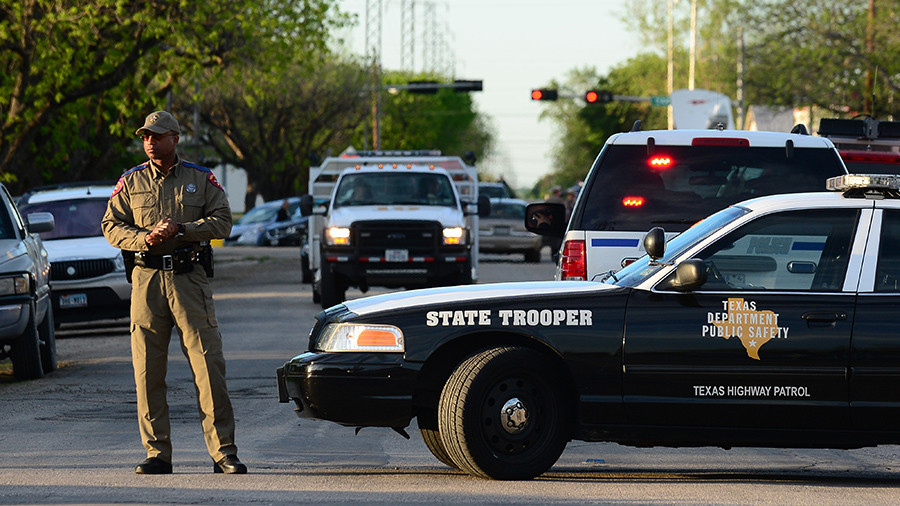 A Texas Department of Public Safety trooper was shot and killed on Thanksgiving during a routine traffic stop near Dallas. Police caught the suspect after a five-hour manhunt.
Trooper Damon Allen, 43, was shot and killed around 4pm, during a traffic stop on Interstate 45, some 90 miles south of Dallas, the Texas Department of Public Safety (DPS) said. The man he pulled over shot Allen with a rifle, and then fled. The trooper died at the scene, the DPS said.
Hours after the shooting, the suspect's vehicle was spotted by Waller County Sheriff's Office northeast of Houston. The sheriff's office said on its Facebook page that shots were fired, but did not indicate who opened fire.
Dabrett Montreal Black, 32, was arrested "without incident" a short time later. He was treated for a dog bite, according to the DPS.
Officials confirmed that Black has a previous criminal history, including convictions for drug possession, evading arrest, and violence toward law enforcement. KYTX-TV reported in July that Black was charged with evading arrest, reckless driving and aggravated assault against a public servant following a police chase in Smith County.
Allen joined the DPS in 2002. He was married with three children. The agency said it will file capital murder charges against Black, according to AP.
Texas Governor Greg Abbott called Allen's shooting death a "heinous crime."
"Sad on Thanksgiving to lose one of our state troopers in the line of duty. Prayers for his family. Swift justice for his killer," the governor wrote on Twitter.