Baltimore police dismiss cop-on-cop murder rumors encircling detective's death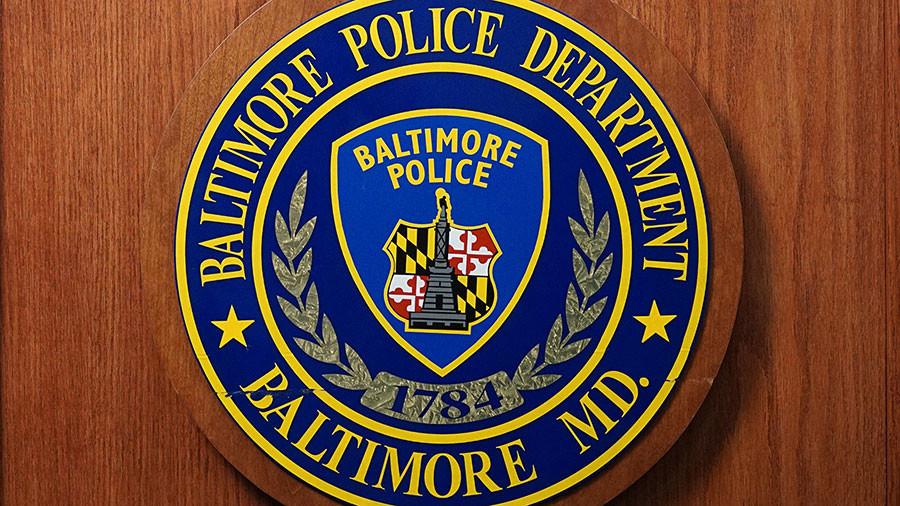 Baltimore homicide detective Sean Suiter was set to testify against fellow officers before being shot in the head and killed while on duty. Now the police department is reassuring the public that the killing was not part of a conspiracy among cops.
Baltimore police pushed back against swirling theories accusing Suiter's partner of playing a part in his shooting death. Suiter was set to testify against fellow officers the day after he died.
Baltimore Police Commissioner Kevin Davis confirmed Wednesday evening that Suiter, 43, was set to testify against a squad of indicted Baltimore police officers, according to the Baltimore Sun.
But Davis stated he was told "in no uncertain terms" that Suiter was not a target of the investigation into the eight officers named in the Trace Task Force investigation, and said authorities do not have reason to believe Suiter's death was connected to his pending testimony in a different case.
Commissioner Davis said federal prosecutors told him that Suiter was set to testify the day after his death against officers who were already indicted on charges in relation to an incident from several years ago.
"The BPD and FBI do not possess any information that this incident is part of any conspiracy," the commissioner said. Davis added that the department's evidence showed the shooting was a spontaneous occurrence, ignited by Suiter's decision to investigate a suspicious person.
Suiter was killed with his own weapon on November 15, as he and his partner were following up on an investigation of a triple homicide. They encountered a person acting suspiciously in an alley, before Suiter was shot in the head with his own service weapon during an altercation with the suspect. Authorities said there is also evidence that Suiter was involved in a struggle with the suspect, according to the BPD, the Sun reported.
As he sought to quash rumours surrounding Suiter's killing, Davis said his department obtained a private surveillance video proving that the detective's partner had nothing to do with Suiter's death.
"The evidence refutes the notion that Det. Suiter's partner was anything but just that, his partner," Davis said as he read from a prepared statement, the Sun reported. "Upon the sound of gunfire Det. Suiter's partner sought cover across the street. He immediately called 911. We know this, because it is captured on private surveillance video that we have recovered."
Meanwhile, all eight members of the department's elite Gun Trace Task Force were indicted earlier this year and are being accused of shaking down citizens and conspiring with drug dealers.
Four of the officers have pleaded guilty, at least two others are cooperating with authorities and four others have pleaded not guilty. The four that pleaded not guilty are tentatively scheduled to stand trial in January.
READ MORE: Here we go again: Another Baltimore Police body cam allegedly shows drugs being planted (VIDEO)
Davis' comments on Wednesday come on the back of statistics released In October showing that Baltimore had surpassed New York and Chicago for the most amount of murders committed in 2017.
In recent years the Baltimore Police Department has made headlines for various alleged police abuses, including the death of an unarmed black man named Freddie Gray in 2015.
In May 2015, the Justice Department under former President Barack Obama launched a federal civil rights probe of the entire department following Gray's death.
As the probe was launched, former Attorney General Loretta Lynch stated that Gray's death had "given rise to a serious erosion of public trust," in Baltimore, and added that "fractured trust" between the department and the community it serves was "an understatement,"ABC News reported.