Team USA doctor pleads guilty to molesting gymnasts, faces 25 years in prison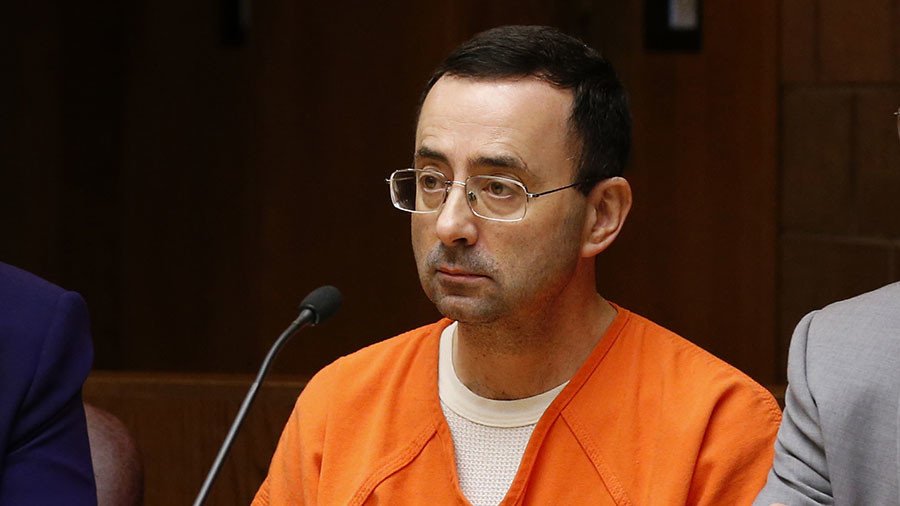 A doctor accused of molesting Team USA female gymnasts has pleaded guilty to multiple charges of sexual assault and faces 25 years in prison. He also faces separate accusations of sexual abuse and a sentence on charges of child pornography.
Larry Nassar, 54, faces charges of first-degree criminal sexual conduct for molesting several girls. Nassar was accused of molesting the girls under the guise of providing treatment in his Lansing, Michigan home and at the Michigan State University clinic.
Among those Nassar is accused of molesting are Team USA gymnasts Aly Raisman, Gabby Douglas, and McKayla Maroney. All but one of the girls and women who allege abuse are gymnasts.
BREAKING: Ex-USA Gymnastics and Michigan State University doctor pleads guilty to molesting girls, faces minimum 25-year sentence.

— The Associated Press (@AP) November 22, 2017
Raisman revealed that she had been molested in a CBS News 60 Minutes interview on November 10. She was captain of the teams that won gold medals for the United States at the London and Rio Olympics in 2012 and 2016.
"I am angry," Raisman said. "I'm really upset because I care a lot, when I see these young girls that come up to me, and they ask for pictures or autographs, whatever it is, every time I look at them, every time I see them smiling, I just think I just want to create change so that they never, ever have to go through this."
Maroney, also a member of the 2012 team, said in October that Nassar began molesting her at age 13. She claimed Nasser molested her in his hotel room at the 2011 World Championships in Tokyo after giving her a sleeping pill.
"For me, the scariest night of my life happened when I was 15 years old. I had flown all day and night with the team to get to Tokyo. He'd given me a sleeping pill for the flight, and the next thing I know, I was all alone with him in his hotel room getting a 'treatment.' I thought I was going to die that night," Maroney wrote on Twitter, before her account was deactivated.
On Monday, Douglas said that Nassar molested her too. She did not provide details.
"We want to work with Aly and all interested athletes to keep athletes safe," USA Gymnastics said, adding that it has adopted a new policy that requires the reporting of suspicions of sexual abuse. "We are appalled by the conduct of which Larry Nassar is accused, and we are very sorry that any athlete has been harmed during his or her gymnastics career."
Nasser's plea deal requires a minimum prison sentence of 25 years, but a judge could set the sentence as high as 40 years. The doctor is also being sued by more than 125 women and girls in neighboring counties who have alleged sexual abuse. He has denied the charges.
The former sports doctor pleaded guilty to child pornography charges in July and is scheduled to be sentenced in December. Federal agents seized computer equipment from Nassar's home and office and found tens of thousands of images of child pornography.
You can share this story on social media: