Oswald killer Jack Ruby told FBI informant to 'watch the fireworks' the day JFK was shot – documents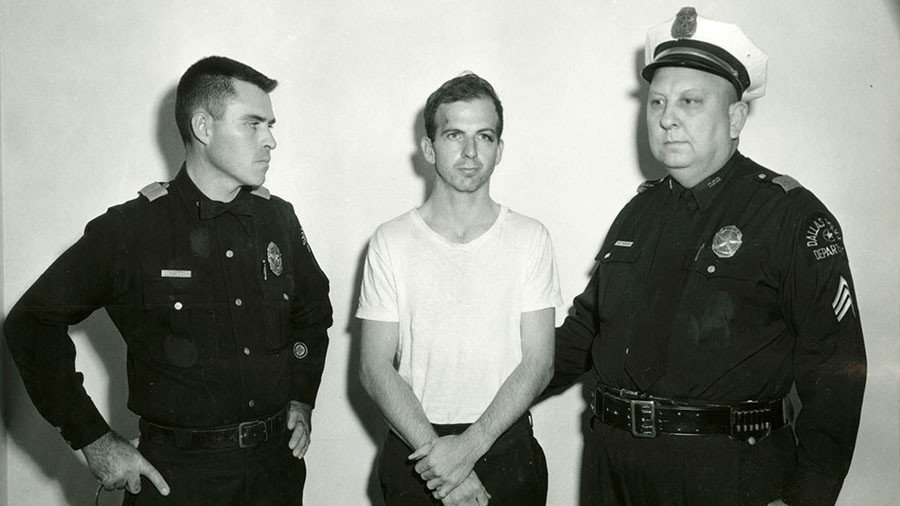 Freshly released FBI records show that Jack Ruby, the man who killed Lee Harvey Oswald, asked an FBI informant if he wanted to "watch the fireworks" just hours before President John F. Kennedy's assassination in 1963.
The document, which was among 10,744 files released by the National Archive on Friday, outlines what an FBI informant told officials about Ruby, hinting that the nightclub owner may have known that Kennedy was going to be targeted.
In March 1977, nearly 14 years after JFK's assassination, the chief of the intelligence division of the Internal Revenue Service, Robert J. Potrykus, hand delivered a letter to the agent Ted L. Gunderson of the FBI's Dallas office which outlined that Ruby telephoned the informant on the morning of the fatal shooting of the president and asked him if he wanted to go to watch the presidential parade.
READ MORE: JFK assassination: What was Lee Harvey Oswald doing in the USSR?
"The informant stated that on the morning of the assassination, Ruby contacted him and asked if he would 'like to watch the fireworks,'" the letter reads.
"He was with Jack Ruby and standing at the corner of the Postal Annex Building facing the Texas School Book Depository Building at the time of the shooting. Immediately after the shooting, Ruby left and headed toward the area of the Dallas Morning News Building."
The follow up documentation reveals that the informant was Bob Vanderslice of Dallas. In 1977 he told the FBI that Ruby said nothing to him immediately after the assassination. However after Ruby was arrested for killing Oswald, Vanderslice was also arrested on an unrelated charge, and he got to know Ruby better in Dallas County Jail.
Former marine Oswald was formally charged with killing the president before being gunned down by Ruby, as he was being transported to the county jail, just two days after the assassination in November 1963. Ruby later died in prison.
The Warren Commission, which was set up to investigate the president's death, concluded that Kennedy was assassinated by Lee Harvey Oswald and that Oswald acted entirely alone. It also concluded that Jack Ruby also acted alone when he killed Oswald.
The National Archives has been releasing JFK assassination records in batches. An earlier release revealed no connection between Oswald and the CIA, undermining the popular theory that Oswald was a CIA operative.
You can share this story on social media: