JFK files reveal Oswald CIA links 'unfounded,' FBI studied Martin Luther King's sex life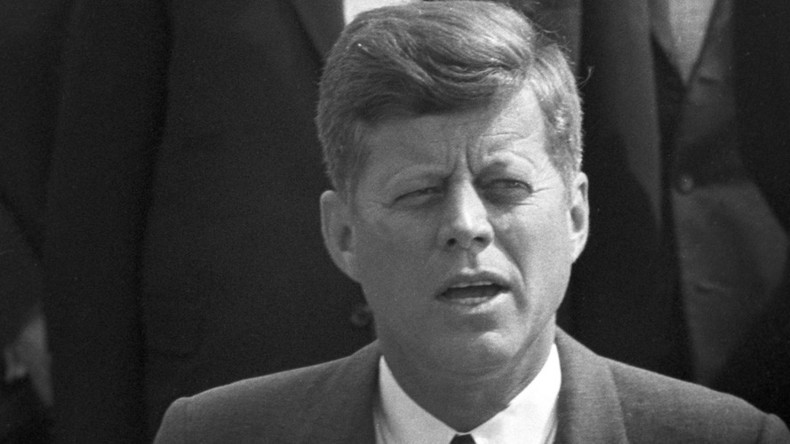 Investigations into whether infamous gunman Lee Harvey Oswald had links to the US Central Intelligence Agency (CIA) were unfruitful, newly released JFK assassination files show.
A CIA document dated 1975 details the hunt for Oswald's name on lists of informants and potential recruits. The confidential files, released on Friday, reveal the CIA was concerned that Oswald may have somehow established links with security sources through his time in the USSR.
READ MORE: Who killed JFK? The various theories behind the Kennedy assassination
The investigation into whether "Oswald had ever been used by the Agency or been connected with it in any conceivable way" began on November 22, 1963, five days after Kennedy's assassination in Dallas.
However, checks on intelligence databases, including lists of informants used in the USSR, Mexico, and Cuba found no evidence that Oswald had turned up on the CIA's radar for employment.
A search to see if JFK's assassin was debriefed by any government agencies on his return from the USSR in 1962 also came back negative. The CIA report concluded that it was aware of claims linking Oswald to the Agency, but said the allegations "are totally unfounded."
The CIA document also cites five files on Oswald available to the agency from the FBI, the US Department of State, and the US Navy, before the president's murder in Dallas.
"It should be noted that no particularly great urgency was attached to the handling of the records regarding Oswald before the assassination because Oswald's name had not particular meaning before that fatal event [the JFK assassination]," the document reads.
Also included in Friday's release is an FBI analysis on civil rights leader Martin Luther King Jr. from March 1968. The report was compiled a month before his assassination and looks into his political aims and personal life.
"The course King chooses to follow at this critical time could have momentous impact on the future of race relations in the United States, and for that reason this paper has been prepared," the FBI file reads.
READ MORE: JFK assassination: What was Lee Harvey Oswald doing in the USSR?
King is considered to follow a "Marxist-Leninist line," according to the FBI, while at least eight staff from his civil rights group were identified as possibly affiliated to communism.
King's personal conduct and sexual experiences are also mentioned in the FBI files. One note claims that in January 1964, King "engaged in another, two day, drunken sexy orgy" in Washington DC.
"Throughout the ensuing years and until this date King has continued to carry on his sexual aberrations secretly while holding himself out to public view as a moral leader of religious conviction," the report added.
Other information available in the 676 previously unreleased assassination records detail a Marxist Black Panther Party meeting in Chicago in 1970. The CIA document reveals names of Communist Party sponsors named at the conference.
READ MORE: JFK files: Names of living people need to be removed before release – Trump
US President Donald Trump said he is prepared to release all information regarding John F. Kennedy's death. Some files released on Friday had details which were either purged entirely or partially redacted, as WikiLeaks pointed out.
RT.com has not, at the time of writing, reviewed every single file released to check what portion have been redacted with blank segments or pages. According to the US National Archives, the agency managing the release of information, redactions are made in the "rarest of circumstances."
You can share this story on social media: