Election day: Virginia & New Jersey test Democrats, Trump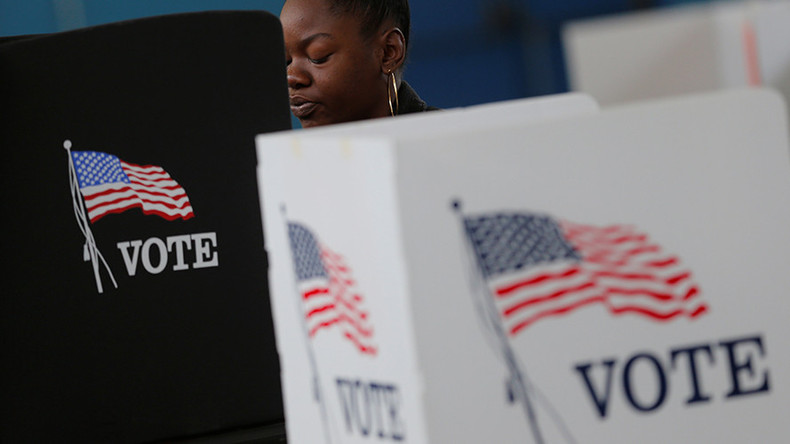 Citizens of Virginia and New Jersey are preparing to vote for new governors and state legislatures while New York City is electing a new mayor. Utah's 3rd Congressional district is voting to fill a seat in the US House of Representatives.
Virginia's gubernatorial race has attracted national attention, with President Donald Trump taking time while on his Asia tour to endorse the Republican candidate.
Virginia
Democrats are nervous about the gubernatorial election in Virginia, as Lieutenant Governor Ralph Northam's lead in the polls over Republican Ed Gillespie has dwindled.
Though a mainstream Republican, who narrowly defeated a vocal Trump supporter in the primaries, Gillespie has since moved closer to the president's positions. As Northam waffled on his stance on sanctuary cities and illegal immigration, his lead over Gillespie shrank.
In September, the Gillespie campaign ran an ad stoking fears of gang violence and linking Northam to the Salvadoran-American street gang MS-13, featuring the gang's motto: "Kill, Rape, Control."
Democrats and prominent NeverTrump Republicans criticized the ad.
Last month, the Latino Victory Fund released an ad showing a white man chasing down minority children in a pickup truck with a Gillespie bumper sticker and a Confederate flag, prompting denunciations from Republicans.
Virginia is currently a Democratic stronghold. Both US senators from the state are Democrats. Outgoing Governor Terry McAuliffe is a prominent Bill and Hillary Clinton supporter. Virginia is the only Southern state where Clinton defeated Trump in 2016.
New Jersey
Republican Lieutenant Governor Kim Guadango is facing an uphill battle in New Jersey against Democrat Phil Murphy to fill Governor Chris Christie's shoes.
Murphy, a former Goldman Sachs executive who has embraced a range of progressive causes, is favored by pollsters to win the Democratic-majority state.
After launching a centrist campaign platform pledging to support Medicare expansion under the Affordable Care Act and defending strict gun laws, Guadango hired a former Trump pollster and attacked Murphy's stance on illegal immigrants and sanctuary cities.
Though polls have not shifted in Guadango's favor, low voter turnout could spring surprises.
New York City
Incumbent Mayor Bill de Blasio is widely expected to fend off all challengers. Republican state assemblywoman Nicole Malliotakis has painted de Blasio as soft on immigration. Richard 'Bo' Dietl, a former New York Police Department detective running as an independent, has attacked de Blasio as corrupt. Green Party candidate Akeem Browder has accused the mayor of of overseeing "gentrification" and "exploitation of the poor."
Utah
Out west, the 3rd Congressional District in Utah is holding a special election to fill the seat in the US House of Representatives vacated by the June 30 resignation of Congressman Jason Chaffetz.
Provo's Republican mayor John Curtis leads Democratic candidate Kathie Allen in the polls. There are four more candidates on the ballot, and two who have agreed to run as write-ins.
You can share this story on social media: