Back on Twitter, Trump calls for probe of DNC over Brazile bombshell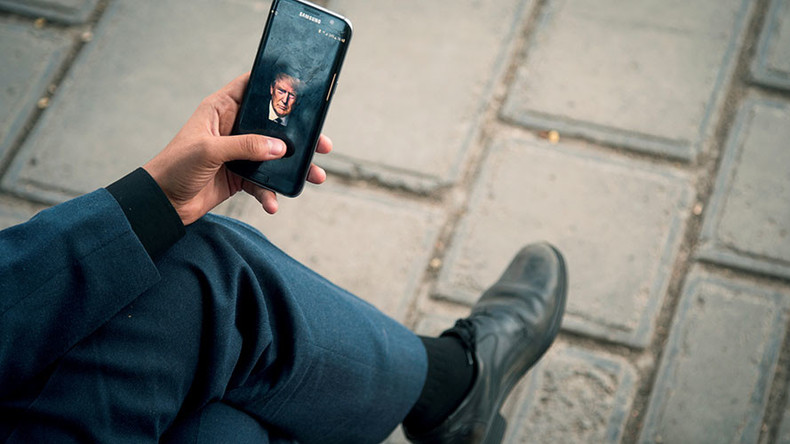 Departing on his Asian tour, Donald Trump tweeted a call to the Justice Department and the FBI to look into revelations by former DNC chair Donna Brazile that Hillary Clinton controlled the party and cheated Bernie Sanders out of the nomination.
"Crooked Hillary bought the DNC & then stole the Democratic Primary from Crazy Bernie!" Trump tweeted on Friday morning.
"Lets go FBI & Justice Dept!" he added, noting that "Pocahontas" ‒ his nickname for Senator Elizabeth Warren (D-Massachusetts) ‒ admitted the Democratic National Committee (DNC) had "rigged the primaries."
Brazile ‒ or "Donna B." in Trump's tweets ‒ took over as interim DNC chair in July 2016, after leaked documents compelled the resignation of Clinton confidante Debbie Wasserman Schultz. Her book, "Hacks: The Inside Story of the Break-ins and Breakdowns that Put Donald Trump in the White House," is due to be published Tuesday, a year and a day after the November 2016 election.
In an excerpt from the book, published by Politico on Thursday, Brazile revealed that Clinton had struck a deal with the DNC that had been bankrupted by President Barack Obama's 2012 campaign, to "control the party's finances, strategy, and all the money raised." The party was basically beholden to Clinton's campaign long before she became the official nominee, shutting out the grassroots campaign by Senator Bernie Sanders (I-Vermont).
Brazile's disclosures sparked criticisms of the narrative surrounding the alleged Russian meddling in the election.
Trump's Twitter account was briefly suspended on Thursday night, which the company attributed to a "rogue" employee. Safeguards have been put into place to prevent such a thing from happening again, Twitter said on Friday.
The president also tweeted about the US military retaliating against Islamic State (IS, formerly ISIS/ISIL) over Tuesday's terrorist attack in Manhattan. Trump's announcement came hours before US Africa Command (AFRICOM) confirmed airstrikes against IS targets in northern Somalia, the first US mission against the terrorist group in that East African country.
Sayfullo Saipov, 29, drove a rental truck down a bicycle path in southern Manhattan on Tuesday, killing eight people. He was reportedly radicalized by IS propaganda videos after he immigrated to the US from Uzbekistan in 2010.