US military carries out first airstrikes against ISIS-linked fighters in Somalia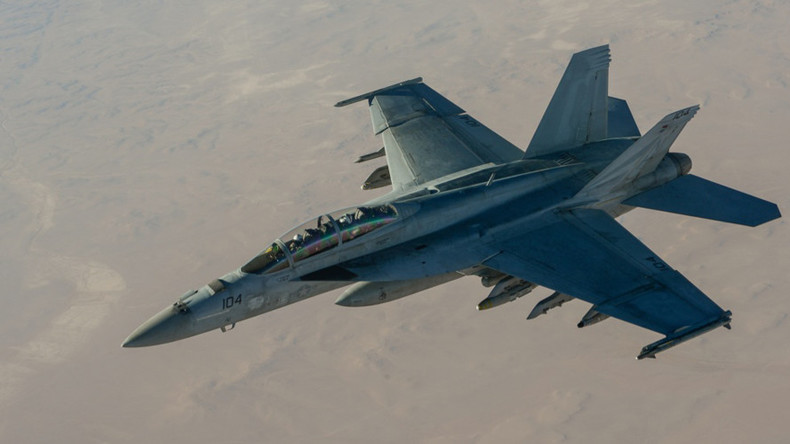 The US military has launched two air raids in northeastern Somalia, the US Africa Command (AFRICOM) announced. The airstrikes targeted fighters affiliated with Islamic State (IS, formerly ISIS/ISIL).
At least two separate airstrikes were carried out on Friday, the US regional command said in a statement. The attacks represent Washington's first mission against the terrorist group in the East African country.
"Several" terrorists were killed, the statement said, adding that the results of the airstrikes are currently being assessed.
A local security official said a remote mountainous village of Buqa in Somalia's northern state of Puntland had been targeted, AP reports. The unnamed Somali source claimed that six missiles struck the area.
In late October, the chair of the US Joint Chiefs of Staff, General Joseph Dunford, announced that Pentagon saw the continent as a new front line against IS. Claiming that the terrorist group "has aspirations to establish a larger presence" in Africa after being pushed out of Syria and Iraq, the military official said Pentagon planned to advise President Donald Trump and Defense Secretary Jim Mattis on the "allocation of forces."
Currently, there are over 6,000 US troops stationed in a variety of African countries. More than a half of those are located in Djibouti, which borders Somalia. The Pentagon has previously confirmed fatalities among its military on the continent, when four US service members were killed in Niger in October, attacked by an IS-affiliated militant group.
In mid-October, Somalia suffered the deadliest Islamist terrorist attack in its history, when nearly 360 people were killed and over 200 injured in twin bombings in the capital, Mogadishu. The attack, referred to as Somalia's 9/11 by some, reportedly came in retaliation for a joint raid by the government and US forces on a terrorist stronghold.
The authorities blamed the bombings on extremists from the Islamic rebel group Al-Shabaab. However, a report has emerged suggesting that one of the attackers might have been inspired by revenge for a botched raid in his hometown. During the August operation by the government troops and the US forces on the Al-Shabaab stronghold, 10 Somali civilians, including three children, were shot dead, and tribal elders reportedly then called for retaliation.
You can share this story on social media: