ISIS claims responsibility for Manhattan terrorist attack, no evidence given – report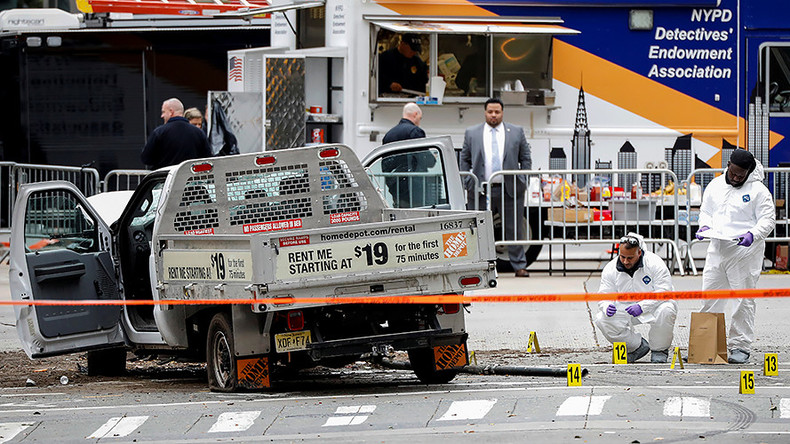 The Islamic State's weekly newsletter claims the terrorist group is culpable in the vehicular terrorist attack allegedly carried out by Sayfullo Saipov that killed eight people in Manhattan, according to Reuters.
The Islamic State (IS, formerly ISIS/ISIL) newsletter, Naba, calls Saipov a "soldier of the caliphate," according to the SITE Intelligence Group.
Reuters has reported that IS provided no evidence to support its claim. According to SITE, the terrorist group only claimed to have inspired the attack, not coordinated it.
Saipov reportedly admitted to watching IS videos on his cell phone, before mowing down people on a bike path in the Manhattan neighborhood of Tribeca in New York City on Tuesday. Saipov told US officials he was proud of killing eight people and injuring at least 11 others, and he also requested an IS flag be put up in his hospital room.
The criminal complaint against Saipov alleges that he was inspired by IS. He was motivated after he viewed a video in which Abu Bakr al-Baghdadi, the leader of the Islamic State, questioned what Muslims in the US and elsewhere were doing to respond to the killing of Muslims in Iraq.
Saipov told investigators that he chose Tuesday to attack, because it was Halloween, and he expected more people to be out in public. He had hoped to kill more people on the Brooklyn Bridge, but was taken into custody and hospitalized after being shot in the abdomen by police.