Japan to deploy elite, all-female police force to protect Melania & Ivanka during visit
Published time: 2 Nov, 2017 23:07
Edited time: 8 Aug, 2018 11:35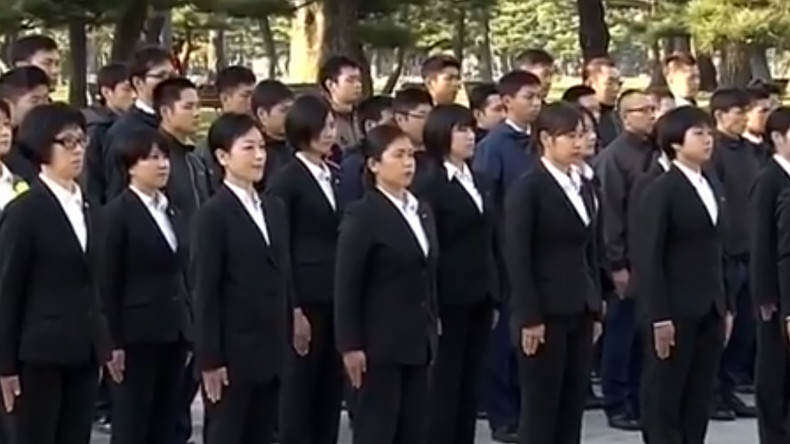 The Tokyo Metropolitan Police have created a specialized, all-female unit to guard US First Lady Melania Trump and her daughter-in-law Ivanka during their visit to Japan.
The officers are kitted out in all-black suits, reminiscent of the US Secret Service, whom they will support throughout the trip. "We opted for a more cultivated look to suit the occasion," a commanding officer told Asahi Shimbun.
Donald and Melania Trump will visit Japan from Sunday through Tuesday, preceded by their daughter and Special Advisor to the president Ivanka, who arrived Thursday. Ivanka is scheduled to attend the World Assembly for Women conference in Tokyo on November 3.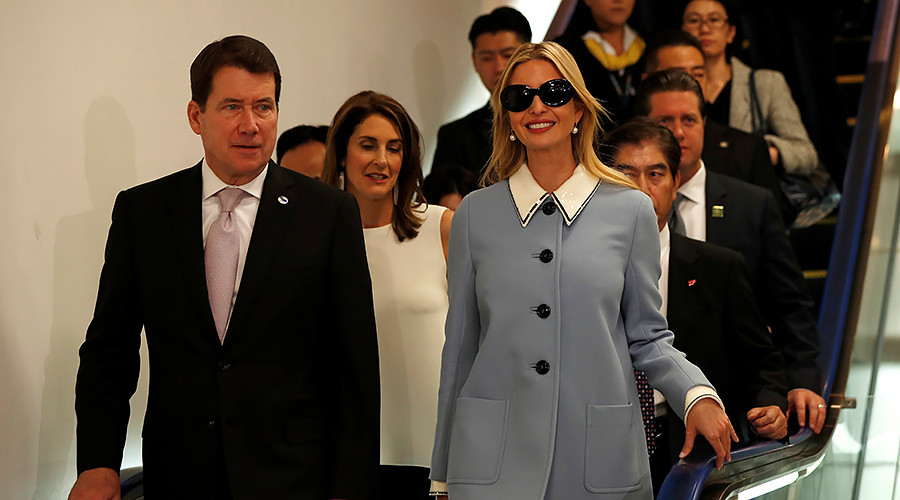 Tokyo police created the all-female unit ahead of the 2020 Olympic and Paralympic games, in anticipation of a series of visits from high-profile female VIPs. The officers are experts in unarmed combat and are anticipating rushes of adoring Ivanka fans who will attempt to offer her gifts or flowers, as evidenced by their simulated takedown of an admirer outside Tokyo's Imperial Palace on Wednesday.
The unit is designed to blend into crowds of civilians that are expected to congregate at key sites along the First Family's route throughout Japan.
READ MORE: Melania conspiracy 2.0: 'Body double' theory lights up Twitter after White House footage
In total, Tokyo police will deploy over 10,000 officers, the most ever for a visit by a US president, reports NHK. It is the first stop on President Trump's five-nation tour of Asia, which will include visits to South Korea, China, Vietnam and the Philippines.