'Didn't we invent this?' China to outstrip US in AI stakes by 2025, says Alphabet's Schmidt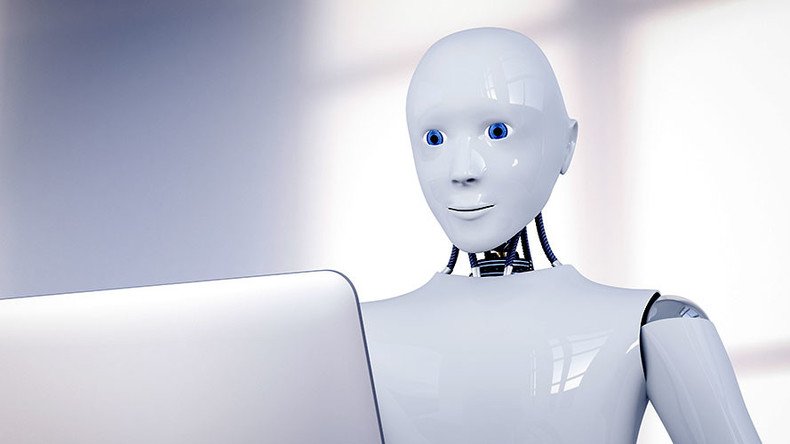 China is likely to beat the US in artificial intelligence under its national plan to exceed all other countries in the field by 2030, despite the Americans being its creators in the name of their own "exceptionalism," the Alphabet Inc. chairman has warned.
"Trust me, these Chinese people are good," the executive chairman of Google's parent company, Alphabet Inc., Eric Schmidt said at the Artificial Intelligence and Global Security Summit on Wednesday. "By 2020 they will have caught up. By 2025 they will be better than us. And by 2030 they will dominate the industries of AI."
"Just stop for a sec. The [Chinese] government said that," the former Google CEO said, referring to Beijing's strategy, which sees the AI as an important driver for future economic and military power.
READ MORE: End game for humans? Google AI overcomes top player of ancient Chinese board game Go
"Weren't we the ones in charge of AI dominance here in our country? Weren't we the ones that invented this stuff?" Schmidt continued, asking if the US was going to "exploit the benefits of all this technology for betterment and American exceptionalism in our own arrogant view."
Those doubting the ability of the Chinese system and education to produce the necessary AI researchers are "wrong," Schmidt said, noting that Asian programmers, particularly Chinese ones, "tend to win many of the top spots" in Google's coding contests.
To remain competitive in artificial intelligence, America needs to "get [its] act together as a country," Schmidt believes, emphasizing that the US, unlike China, lacks a strategy. In addition to research funding, the government, he said, should focus on investing in research and immigration as a source of new talents.
"Shockingly, some of the very best people are in countries that we won't let into America. Would you rather have them building AI somewhere else, or rather have them here?" Schmidt asked. "Iran produces some of the top computer scientists in the world, and I want them here. To be clear, I want them working for Alphabet and Google!" he confessed, adding it is "crazy" not to allow them entry to the US.
You can share this story on social media: