'Travel ban won't help prevent terrorist attacks as many terrorists homegrown'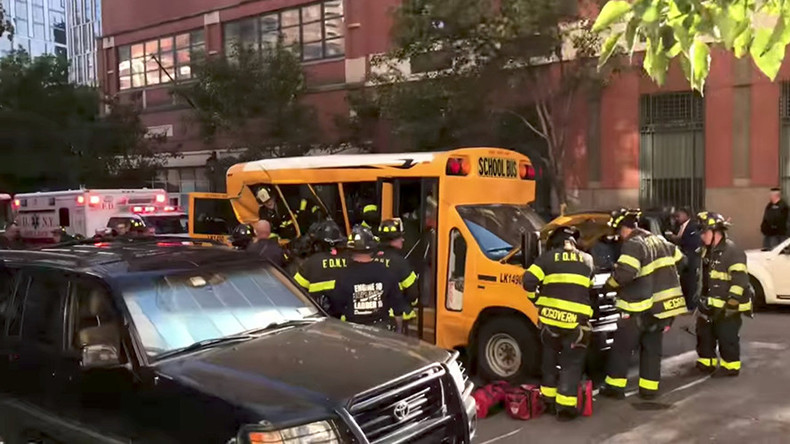 It used to be easier to track terrorists by their online activities, while now they simply pick up a vehicle, experts told RT, adding that multiple US counter-terrorism operations only provoke extremists to violence rather than make life in the US safer.
New York Police shot and detained the driver of a pick-up truck, which plowed along a crowded bike path in New York's lower Manhattan, killing eight people and injuring over a dozen others.
The attacker drove a rented pickup truck along the Hudson River Greenway bike path before smashing into a school bus. He then jumped out of the vehicle with what looked like firearms.
The alleged attacker has been named as Sayfullo Saipov, 29, an Uzbekistan national and Uber driver, who has lived in the US since 2010.
Shortly after the attack, President Donald Trump ordered the tighter vetting of people coming into the US. The President has long been pushing for a travel ban on people from some Muslim-majority countries. However, Uzbekistan is not on the ban list.
Former Metropolitan police officer Peter Kirkham argues that "any travel ban isn't really going to resolve this problem." He recalled that one of the biggest terrorist incidents on UK soil was the 7/7 attacks on the London tube and bus network in 2005 and the attackers "were totally homegrown."
He added that "it is very difficult to see somebody coming that is going to do something like this."
"They are a tiny, tiny minority of any group of people, and they don't show any indications. Maybe even months ahead of them doing the attacks, let alone years," Kirkham explained.
RT asked Jennifer Breedon, anti-terror expert, and legal analyst, about the timing of the attack and the choice of target. She said the choice was very indicative. "This was a person that was near the Freedom Tower, which is the new center for the World Trade Center, which was taken in 2001 on 9/11. So the Freedom Tower was kind of erected, and its place is a symbol of freedom in New York," Breedon told RT.
According to Andre Walker, political commentator and New York Observer columnist these kinds of tragedies are happening on a weekly basis. "Obviously it is a surprise to people in New York, but it comes as no surprise to people living in places like London, Paris, or Amsterdam," he added.
The attack happened during Halloween celebrations, and New York authorities decided to let the holiday parade go ahead. "Presumably the assessments by the Mayor's office and NYPD (New York Police Department) is that this was a lone wolf individual," Walker told RT. "I think if they thought there were more truck attackers out there, then perhaps they wouldn't be as willing to go ahead with the pray," he said.
"As we know these are low-tech attacks… In the old days we used to be able to track terrorists, because they would be downloading bomb-making equipment and so on, and so forth – or bomb-making materials," he continues. "And now they just don't do that – anyone can pick up a truck; anybody can pick up a car from a rental place and start plowing into people. So it is hugely dangerous," he concluded.
Read more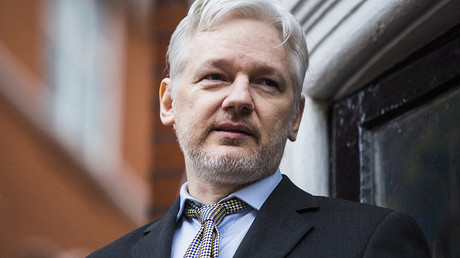 Former Pentagon official Michael Maloof agrees that it was a soft target in New York. He continued saying that he was "surprised the bike path didn't already have some barrier, or some kind of post of some sort that would have prevented a truck from going onto the path even inadvertently."
"I know in London, when the truck mowed down people on the sidewalk or going over the London Bridge – there were no barriers, nothing to prevent someone from going up onto the curb and running down pedestrians," he told RT. "It is very difficult in a democratic country, if you will, to block off everything, but it is coming to that," he added.
In the wake of the tragedy, New York Mayor Bill de Blasio announced additional police deployments. Speculating if that was the right response, Paul Kawika Martin, political & communications director, from Peace Action, said there are three major points one should look at: "Does the US continue to do activities that create violent extremism? How has our money spent on the so-called war on terror, how has that worked out? And lastly, what are really the long-term solutions to violent extremism, and to end these kinds of acts of terror?"
The US military is currently running counter-terrorist operations in numerous countries around the world. Commenting on whether that has made Americans at home safer from terrorists, Kawika Martin said that "these are the activities that we (US) continue to do – which is killing civilians, destroying civilian areas and civilian structures."
"We continue to do that either via drone strikes or by proxy – let's, look at Yemen, where we're supporting the Saudi-led war - nearly seven million people on the brink of starvation. And we're supporting that war; we're supporting drone strikes in various places," he told RT.
According to Kawika Martin "there are things that we (US) don't even know we're supporting, because even members of Congress don't have access to the information of either the military, or CIA, or other sources are doing outside the US." He went on saying that "these killings of civilians are clearly shown by experts as ways to cause violent extremisms to start."
"We have reports that – take a look again at Yemen – that because of some of the activities there that we're creating violent extremism there in Yemen. Since the Trump administration has taken over, the amount of innocent civilians that have been killed has doubled compared to the same time frame under the Obama administration," he said. "So that creates more problems than it actually solves," he concluded.