US issues travel warning for Niger amid calls for drone strikes in the country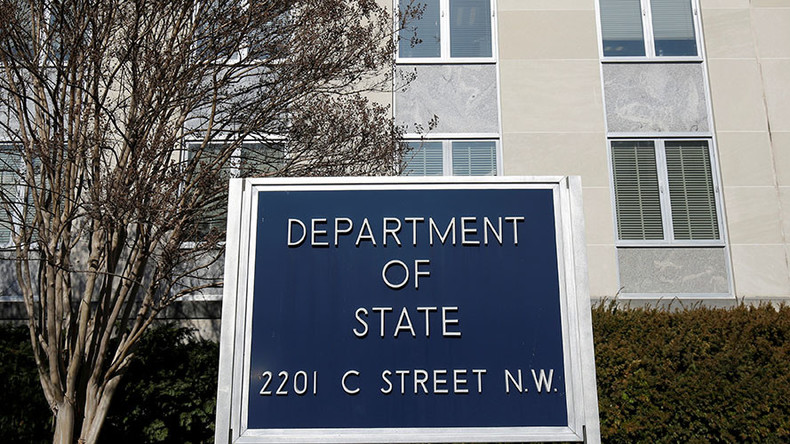 The US State Department issued a travel warning for the West African country of Niger and surrounding areas, citing kidnappings by a pack of terrorist groups. The Trump administration, meanwhile, is calling for drone strikes in the country.
The warning issued on Monday urged US citizens not to travel to Niger because of the dangers posed by Al-Qaeda in the Islamic Maghreb (AQIM), the Islamic State (IS, formerly ISIS/ISIL), Boko Haram, and affiliates in the Sahara, Libya, and West African region.
"There is a high threat of kidnapping by various terrorist groups, who have kidnapped Westerners, including a US citizen, and threatened US citizens in Niger," the State Department said.
It added that due to safety concerns, some organizations, "including foreign companies, NGOs, and private aid organizations have suspended operations in Niger or withdrawn family members and/or staff."
The warning was issued as the administration of President Donald Trump called on the Nigerien government to allow Reaper armed drones at US bases in Niger. The request follows the ambush on US and Nigerien forces earlier this month. Four US troops were killed in the attack, multiple unnamed administration officials told NBC News.
The ambush was carried out by 50 attackers with alleged ties to an IS affiliated group. Two US soldiers were injured and five Nigerian troops were also killed in the surprise attack.
Reaper armed drones are medium-endurance unmanned aerial vehicles that can carry payloads of up to 3,850 pounds, including 3,000 pounds of external stores, such as Hellfire missiles, Military Aerospace reported.
Trump said last week that his administration will take swift action to thwart terrorist groups in North and West Africa following the ambush.
IS will "go to parts of Africa... When they get there, we meet them," he said, Axios reported.
Also on Monday, Secretary of State Rex Tillerson promised as much as $60 million to support joint forces in Niger, Mali, Mauritania, Chad and Burkina Faso in their efforts against an assortment of terrorists groups operating in the West African region, The Hill reported.
But as the Trump administration ramps up talk of expanding the drone program in Niger, and other efforts to bolster security in the region, some in Congress say they have been left in the dark about important US operations in West Africa.
Senator Lindsey Graham (R-South Carolina), who is a member of the Senate Armed Forces Committee, and Senator Bob Casey (D-Pennsylvania) told different news outlets they did not have knowledge of US troops conducting maneuvers in Niger.
"I didn't know there was 1,000 troops in Niger," Graham told NBC's Chuck Todd on 'Meet the Press' earlier this month. "I got a little insight on why they were there and what they were doing. I can say this to the families: They were there to defend America. They were there to help allies. They were there to prevent another platform to attack America and our allies."
And when Casey was asked by Chris Cuomo on CNN's 'New Day' program about whether or not he knew about US troops in Niger prior to the attack, the senator said, "I did not."
The Pentagon claims, however, that they notified congressional leaders in June about 965 troops involved in counterterrorism operations in Niger and nearby Cameroon, according to CNN.