2 Navy SEALs investigated over strangling death of US Green Beret in Mali – reports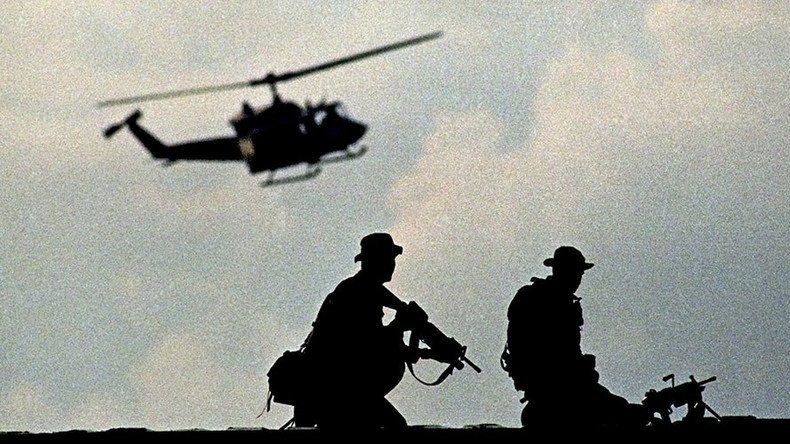 Two members of SEAL Team Six are reportedly being investigated over the suspicious death of an Army Green Beret officer who was allegedly found strangled in Mali in June, according to US media.
Staff Sgt. Logan J. Melgar, 34, was found dead in the US Embassy housing unit in Bamako, Mali, on June 4. At the time of his death, the Green Beret officer was sharing an apartment with other special force members.
Melgar's death was declared a homicide by a military medical examiner and the Army's Criminal Investigation Command launched a probe into the sergeant's death. The investigation was later taken over by Naval Criminal Investigative Service (NCIS) on September 25.
"NCIS can confirm we are investigating the death of SSGT Melgar in Mali but beyond that, NCIS does not discuss the details of ongoing investigations," spokesman Ed Buice told AFP. No further details of the investigation have been released.
Investigators suspect that Melgar did not die from natural causes, defense officials told Reuters. The probe is reportedly examining if two Navy SEALs may have played a role in the death of the Green Beret who served two tours in Afghanistan.
Melgar's death, the New York Times reported citing unnamed military officials, may have been caused by strangulation. Another unnamed US official told CNN that the transfer of jurisdiction in the case from Army to Navy indicates that Navy personnel, that is, Navy SEALs are the subjects of the investigation.
US special forces have been actively engaged in Mali since February 2013, when President Barack Obama deployed American troops to Niger to set up a drone base to help the French battle Al-Qaeda-affiliated militants in Mali. The Pentagon also has special operations forces stationed in Bamako to perform training and counterterrorism missions.
Melgar was embedded with the 3rd Special Forces Group, the main army special operations unit working in Mali and Niger, CNN reported. On October 4, a dozen soldiers from Melgar's unit and 30 Nigerien soldiers were ambushed by terrorists in Niger. Four Americans and four Nigeriens were killed in the attack, turning the spotlight on Washington's military operations in Africa where over 6,000 US troops are currently stationed.
You can share this story on social media: