Army investing $10 million in brain injury diagnostic device
Published time: 30 Oct, 2017 19:47
Edited time: 31 Oct, 2017 11:26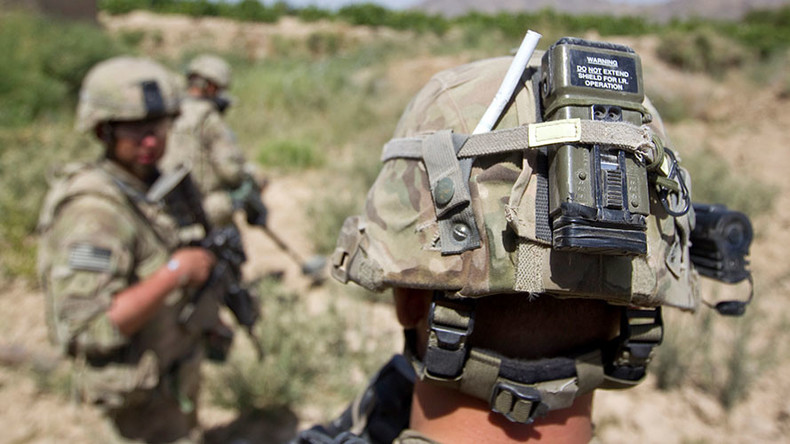 The US Army has earmarked $10 million for developing a portable device capable of assessing traumatic brain injuries on the field. However, it's not expected to enter service before 2021 at the earliest.
The contract for $9,990,947 was awarded to the California-based Neural Analytics, Inc, which develops technology to measure, diagnose and track brain health. The contract was awarded at a "firm fixed price," the Army Times reported citing Pentagon documents.
The Lucid System is designed to be used by a soldier after just 30 minutes of training and would allow officers to assess traumatic brain injuries on the spot.
"Our objective is to build an instrument for someone with little or no training that they can use reliably," Leo Petrossian, CEO of Neural Analytics, told the Army Times.
The device will be developed over the next 18 months and is expected to be ready in March 2019. It will have to be approved by the Army and Federal Drug Administration (FDA) which could take about two years. Only then will Lucid will be deployed to all branches of the military.
This move comes as US defense authorities recorded a sharp increase in traumatic brain injuries to soldiers in the post-9/11 era. More than 217,000 traumatic brain injuries among army soldiers have been reported, according to the Military Times.
The Journal of Neuropsychiatry and Clinical Neurosciences found that 17.3 percent of returning US military personnel, since 9/11, met the criteria for being diagnosed with traumatic brain injury.
Up to 22 percent of combat casualties in Iraq and Afghanistan were as a result of brain injuries, an increase of 12 percent since the Vietnam era, according to the Department of Defense and Veteran's Brain Injury Center.
The wars in Iraq and Afghanistan have been characterized by the use of improvised explosive devices (IEDs) by insurgents. A 2015 report by the John Hopkins School of Medicine found that trauma from IED blasts is associated with a "unique pattern of the brain involved in decision making, memory, reasoning and other executive functions."
Symptoms of traumatic brain injuries vary depending on severity, and are not well understood, according to the US National Library of Medicine National Institutes of Health. These injuries are linked with post-traumatic stress disorder (PTSD) and neurodegenerative diseases such as Alzheimer's and chronic traumatic encephalopathy (CTE).
The Department of Defense has found a link between traumatic brain injuries and suicide, which has become the leading killer of US soldiers since 2001. The Army, in particular, has the highest suicide rate compared to other branches of the US military, according to the Uniformed Services University Center for Deployment Psychology.